Isaiah Washington leaving Gophers basketball program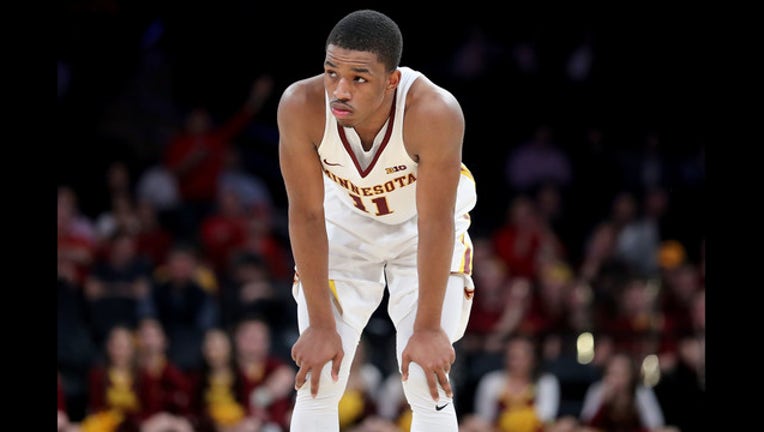 MINNEAPOLIS (FOX 9) - After finishing his sophomore season with the University of Minnesota basketball team, Isaiah Washington is leaving the Gophers program.
Team officials confirmed on Monday that Washington has entered the NCAA transfer portal. Washington played in 28 of Minnesota's 36 games this season, but didn't make any starts. He saw his playing time diminish throughout the Big Ten season and didn't play in six of the Gophers' last eight games.
In a post on Twitter, Washington said Monday he started to lose his love for basketball, and his grandparents were fighting health issues.
Washington played 24 minutes in Minnesota's NCAA second round loss to Michigan State, scoring nine points. He averaged 4.3 points in 28 games this season.
As a freshman, he played in every game and made four starts. He averaged 8.7 points and 2.6 rebounds per game.