Holy Family hires Dan O'Brien as football coach; Dave Nelson, Jeff Ferguson to staff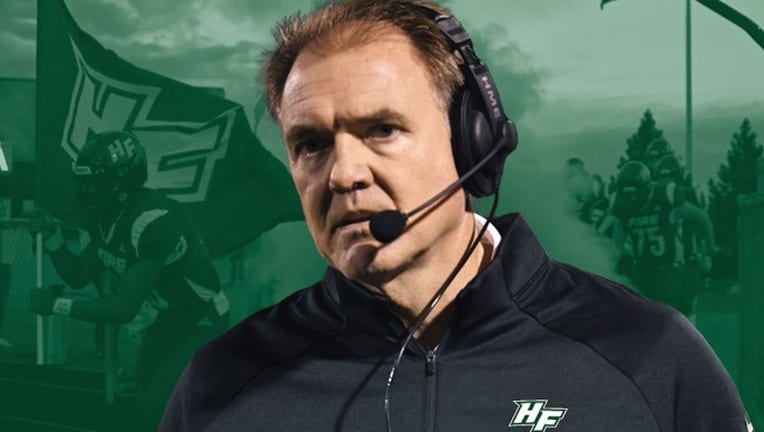 article
MINNEAPOLIS - Holy Family Catholic High School made a big move in prep football circles Thursday, announcing it has hired Dave O'Brien as the school's next football coach.
O'Brien was most recently the head coach at St. Thomas Academy, where he led the Cadets to a 49-5 record, five state tournaments and state title games. If the name sounds familiar, he's the father of former Gophers' holder and six-time cancer survivor Casey O'Brien.
Dan O'Brien was also the University of Minnesota's director of football operations for six seasons.
"I am really looking forward to joining Holy Family as the next head football coach," O'Brien said in a statement. "My interactions with the administration and staff have all been very positive. And I also couldn't pass up the opportunity to coach alongside long-time friends Dave Nelson and Jeff Ferguson. We can't wait to meet our players and get things rolling for next year. GO FIRE!"
Maybe just as big, O'Brien is adding two of the biggest names in Minnesota high school football circles to be on his staff. He's adding former Blaine and Minnetonka coach Dave Nelson, and former Totino-Grace coach Jeff Ferguson. Nelson led Blaine to a state title in 1998 and Minnetonka in 2004. Ferguson won eight state titles with the Eagles before retiring in 2020.
"To say that we are excited to be welcoming Coach O'Brien, as well as Coach Nelson and Coach Ferguson, to our athletic program and our school family would be an understatement. Holy Family simply could not be happier with the outcome of our search," said Holy Family President Mike Brennan in a statement. "Having a single coach of this caliber on our staff would be enough to generate the energy and momentum required to usher in the next era of Fire Football. Yet here we stand, blessed with an extraordinary wealth of coaching knowledge and experience. Big things are in store for Fire Football."
O'Brien will meet with the team on Friday, and his first official day will be next Monday.