Gophers softball team earns 10th straight trip to NCAA Tournament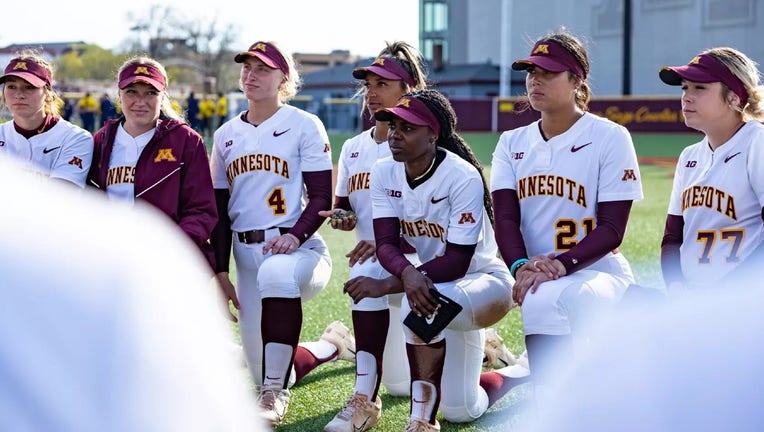 article
MINNEAPOLIS (FOX 9) - The University of Minnesota softball team is headed to the NCAA Tournament for the 10th straight season, and the Gophers are headed to the West Coast.
After a 37-17 regular season, the Gophers earned the No. 4 seed for the Seattle Regional, hosted by No. 7 overall seed Washington. Minnesota finished third in the Big Ten with a 17-6 record. The Gophers are in a four-team pod that includes McNeese, Northern Colorado and the Huskies. Minnesota will open the NCAA Tournament against McNeese at 5:30 p.m. in a game you can watch on ESPN Plus.
The Seattle Regional is paired with the Baton Rouge Regional, which is hosted by No. 10 overall seed LSU. The winners of the two regionals will meet in a Super Regional May 25-28, which is a best-of-three series for a spot in the College World Series.
Sophomore catcher Taylor Krapf leads the Gophers with a .354 batting average and is slugging over .700. She leads the team with 14 home runs and 47 RBI. Former Hopkins standout Natalie DenHartog is hittng .314 with 12 homers and 35 RBI in 54 games. Autumn Pease leads the pitching staff with a 26-7 record, a 1.45 earned run average and 256 strikeouts in 203 1/3 innings.
The Gophers are making their third NCAA Tournament appearance under coach Piper Ritter, and are 28-33 all-time in the NCAAs. They have reached the College World Series once before.