Gophers' Mara Braun named to USA 3-on-3 U-21 Nations League Team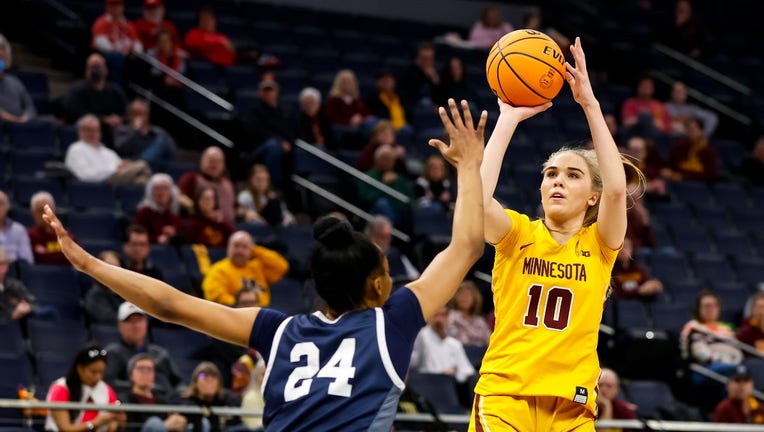 article
MINNEAPOLIS (FOX 9) - After a standout freshman season at the University of Minnesota, Mara Braun will get to represent Team USA at the 2023 FIBA 3-on-3 Nations League in China.
Braun is one of six college players selected to Team USA, joining Villanova's Christina Dalce and Lucy Olsen, Tennesee's Jillian Hollingshead, Creighton's Morgan Maly and Maryland's Shyanne Sellers. The league will take place in Handan, China, from June 23-29, and feature six three-game tournaments in seven days. The winner of the Asia-Pacific Conference will qualify for the FIBA 3-on-3 Nations League Final, set for Sept. 13-15 in Mongolia.
The 3-on-3 games are played in a half-court setting with a 10-minute game clock and 12-second shot clock. Teams clear the ball by going behind the two-point line after a made basket, defensive rebound or steal. The first team to score 21 points by one-point or two-point shots wins. If time expires, the team ahead wins.
Braun led the Gophers in scoring as a freshman at 15.6 points per game. The Wayzata native was selected to the Big Ten All-Freshman Team after leading the Gophers with 65 made 3-pointers, and was second on the team with 44 steals. She was the first Gophers' freshman to lead the team in scoring since Rachel Banham in the 2011-12 season.
Braun and the rest of Team USA will train in Miami Lakes, Fla., from June 17-19 before heading to China. The event can be seen on the FIBA 3-on-3 YouTube channel.