Gophers controversial loss at Nebraska 'stings'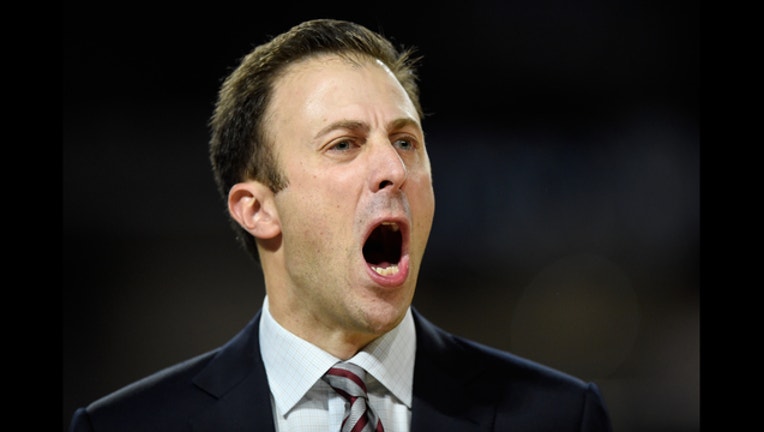 MINNEAPOLIS (FOX 9) - If Richard Pitino doesn't survive his sixth season as University of Minnesota basketball coach, he can probably point to one play as the turning point.
James Palmer Jr. hit two free throws with 1.1 seconds left after a questionable foul call on Amir Coffey, and Nebraska ended a seven-game Big Ten losing streak Wednesday night with a 62-61 win over the Gophers. Minnesota is in a four-game losing streak of its own as Indiana comes to town on Saturday.
It was as much of a must-win situation as it could possibly be for the Gophers Wednesday night, with six Big Ten games left. The Gophers are 16-9 overall and 6-8 in the Big Ten, and if they can't solidify a spot in the NCAA Tournament, Pitino's job status will be questioned.
Pitino told reporters after the game "in the six years I've been in the league, this one stings the most." He was also careful to not directly criticize the officiating on Coffey's foul call. Palmer Jr. pump faked, Coffey leaned in and Palmer initiated contact.
Pitino all but ran the official who made the call off the court and made his feelings known.
"Really disappointed. Really disappointed with the way that game ended," Pitino said. "And I can't say it any clearer."
The foul on Coffey was one of three close calls in the final minute. Jordan Murphy was called for a charge, and Dupree McBrayer was called out of bounds with the ball on a close play after Daniel Oturu blocked a shot in the lane. Officials didn't review if McBrayer was out of bounds with possession, and it preceded the foul on Coffey.
The road hasn't been friendly to the Gophers this season. They're 1-7 away from Williams Arena. Their only true road win came at Wisconsin Jan. 3, which is their best win with the Badgers ranked in the top 25. They also have neutral site wins over Washington, Texas A&M and Oklahoma State.
All is not lost for Minnesota in terms of the Big Dance. Most bracket projections still have them in the NCAA Tournament, though they likely slid to being firmly on the bubble after Wednesday's loss. The Gophers were 58th in the NCAA's net rankings before the loss. It's one of several metrics used to determine NCAA Tournament teams.
The Gophers likely need at least 20 wins before the Big Ten Tournament to avoid sweating the bubble on Selection Sunday. That means they need to win at least four out of their last six games.
They host Indiana Saturday and Michigan Feb. 21 before traveling to Rutgers and Northwestern. The Gophers finish the regular season hosting Purdue and traveling to Maryland. There are still plenty of opportunities for quality wins on the schedule, but there's no doubt that Wednesday's loss at Nebraska hurt.