Gophers baseball wins Big Ten Championship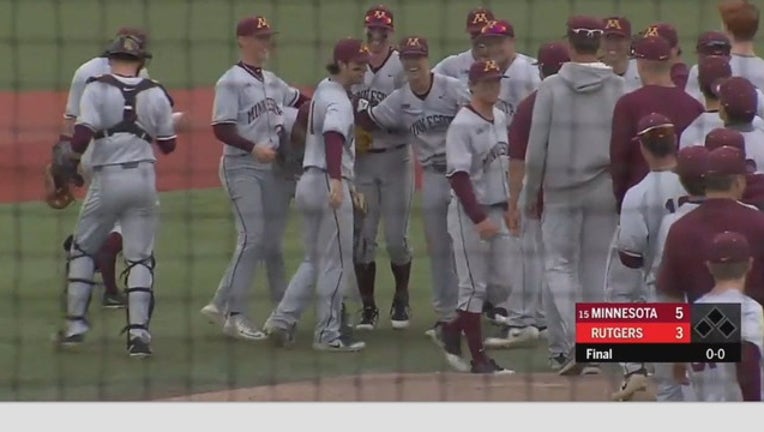 article
PISCATAWAY, N.J. - Minnesota Gophers baseball secured sole ownership of the Big Ten Championship with a win over Rutgers Friday afternoon.
Earlier this week, the No. 12 Gophers clinched a share of the title, but Friday's win put them on top. This marks the 24th Big Ten Championship in program history and Head Coach John Anderson's 11th Big Ten regular season title.
Minnesota took the game 5-3, holding off a late Rutgers rally to secure the win.
"One thing I want a lot of these guys to realize is just how hard it is to win this league," said senior infielder Micah Coffey in a press release. "There's a lot of good teams in this league. To play the way we did, it feels really good."
The Gophers stand at 37-13 overall and 18-4 in conference play.
Minnesota will finish their regular season with Saturday's game against Rutgers.