Edina High School goalie sets what is believed to be the state record for wins
EDINA, Minn. (FOX 9) - An Edina senior is believed to have set the all-time record for wins by a goalie in Minnesota high school hockey history.
Edina goalie Uma Corniea first tied that record on Saturday then broke it on Tuesday. The new record now stands at 96 and is likely to keep growing. But it's a record she didn't even realize she was approaching.
"He was like, for the state! And I was like, oh my gosh. I had no idea," explained goalie Uma Corniea. "I had no idea. I was kind of shocked."
"I think I was more shocked to see the number that I've played so many games," she added.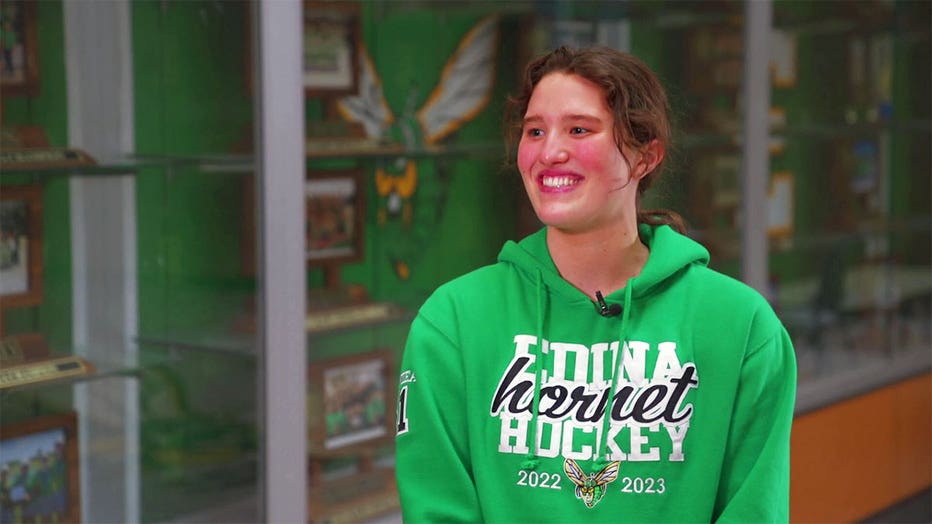 Edina goalie Uma Corniea (FOX 9)
Corniea began playing varsity as a seventh-grader, helping Breck win the state title that year and the next. After that, she spent four more seasons with Edina High School as part of a state championship team again as a sophomore.
What's funny is her parents wanted her to be a figure skater, but she insisted on hockey. Hating to lose, she then insisted on being a goalie, which admittedly takes a unique breed.
"To want to stand in the net and stop a puck... that's not a completely normal thought, but, I think it makes us interesting," she explained.
The high school league's records on goalie wins are incomplete. For instance, there's no recorded number for boys hockey. But the coaches know the numbers, she trusts them when they say her wins are a record and is grateful for her time on the ice.
"These coaches that like believe in me and have allowed me to start the games," she says. "I'm just really thankful to them for that."
Corniea is committed to Princeton next year, so we won't get to see her suit up for the Gophers.