Donna Kelce reveals game day outfit ahead of sons' Super Bowl showdown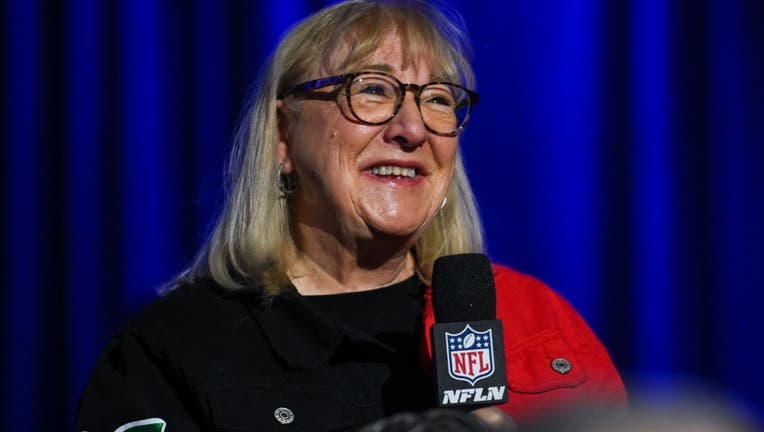 article
PHILADELPHIA - Mama Kelce was dubbed the unofficial mom of Super Bowl LVII the moment her boys Jason and Travis became the first brothers to play against each other in the game's history.
Whether it's bringing cookies to the Super Bowl, or a possible coin toss appearance, fans on both sides of the field are captivated by Donna and her unwavering support of her sons.
That support is most evident in her signature split gear, which began as a half-Eagles, half-Chiefs jersey and has evolved into a head-to-toe look!
RELATED COVERAGE: Donna Kelce brings cookies for sons to Super Bowl opener
Donna revealed her outfit for Sunday's Super Bowl in a Twitter selfie captioned, #gamedayfit.
The fit featured her split jersey, a half-and-half jacket and bag and even shoes - right for the Eagles and left for the Chiefs!
"Never before has a mother brought this level of heat," Budlight replied to the tweet.
RELATED COVERAGE: Super Bowl LVII: Donna Kelce says she is feeling the Philly love; will be at parade if Eagles win
One thing is for sure, Mama Kelce is ready to cheer on Jason and Travis, and we can't wait to spot her on the sidelines!