David Flom, suspended for using racial slur, reinstated as Eden Prairie basketball coach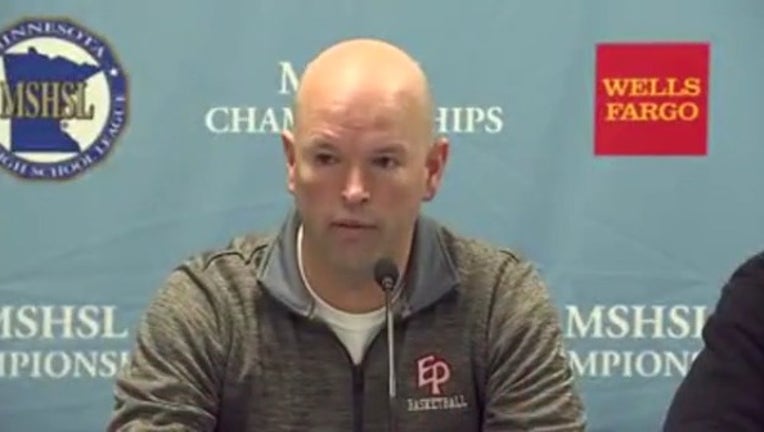 article
MINNEAPOLIS - For the first time in nearly seven weeks, David Flom was back on the court Monday night with the Eden Prairie boys basketball team.
Flom was suspended indefinitely on Dec. 8 after self-reporting the use of a racial slur during a team meeting while explaining to his players a lesson in the use of social media. Flom read aloud a slur used in a post. The Eden Prairie School District reinstated Flom, who is in his 16th season as a high school basketball coach, on Monday.
He was away from the basketball team for more than six weeks, but kept his position as an elementary school teacher in the district. He has 390 wins as a high school coach and was named the National Coach of the Year in 2020, when the Eagles were undefeated going into the playoffs before their season was cut short by the COVID-19 pandemic. He's a hignly-respected coach in the Eden Prairie basketball community, and across Minnesota.
In Flom's absence, former Gophers' star and current Eden Prairie Assistant Athletic Director Trevor Mbakwe served as the interim coach. Eden Prairie Is 8-5 on the season, and went 7-5 without Flom.
The Eagles have had three players leave the team since Flom's incident. His son, Joey, is considering returning to the team to finish out his senior year. Carter Arneson left the team, as did Chiddi Obiazor, a football standout who graduated early and enrolled at Kansas State in January, where he is on scholarship.
The Eagles host rival Wayzata at 7 p.m. Tuesday in David Flom's first game back from suspension.