Cheerleader gets ejected after on-court altercation with college basketball player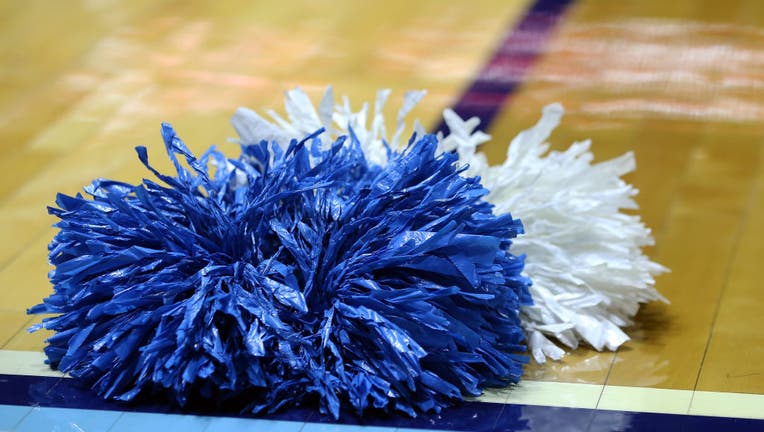 article
Here's something you don't hear too often: A cheerleader was ejected from a college basketball game after having an on-court altercation with a player. 
Mississippi Valley State and Alabama A&M were tied at 63 with just over three minutes left to play in their conference game following two made free throws. But, on the inbounds pass, Alabama A&M's Dailin Smith got a bit too close to a cheerleader while she tried to do a stunt on the baseline. 
It appeared Smith made contact with the cheerleader, who immediately looked back to see who hit her. And well, she didn't forget. 
When Mississippi Valley State took the ball back down the court and a whistle from a referee stopped play, she walked on to the court and confronted the player that she got tangled up with. 
As the game was stopped, the broadcasters calling the game began talking about what happened before a woman can very clearly be heard yelling, "Security!"
ACC ADMITS BLOWN CALL AT END OF REGULATION IN VIRGINIA'S OVERTIME WIN OVER DUKE
Security eventually came out on the floor, and the cheerleader was escorted off the court. 
"The Alabama A&M coach, he's fussing and cussing," one of the broadcasters said.
But the wild happenings in this gymnasium weren't done just yet. As we mentioned, this game came down to the wire, and it needed a buzzer beater to end it. 
Messiah Thompson of Alabama A&M hit the final shot of the game as the buzzer went off to silence the Mississippi Valley State crowd. He had the perfect touch on his floater as he dribbled right, and he looked up at the crowd as they were in awe of what they watched. 
With that win, Alabama A&M moved to 10-15 on the year with a 6-6 record in the Southwestern Athletic Conference.
CLICK HERE TO GET THE FOX NEWS APP
It was a crazy game they likely won't ever forget — even without the buzzer beater. 
Read more of this story from FOX News.