Byron Buxton, Miguel Sano finally together in Twins lineup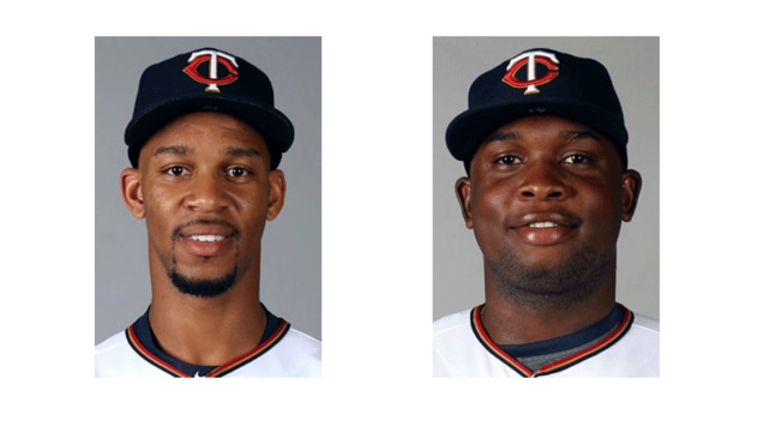 (KMSP) - Byron Buxton rejoined the Minnesota Twins on Thursday, joining Miguel Sano in the lineup for the first time ever. While Buxton continued to struggle at the plate, Sano hit his 10th home run of the season in a 15-2 Twins win over the Baltimore Orioles.
Tyler Duffey allowed 10 hits in 7 2/3 inning pitches, but struck out 8 Orioles and allowed just 2 hits, earning his second win of the season.
Mother Nature tried her best to cool off the Twins, with a 2 1/2 hour rain delay. Check out these photos captured by the Twins and Fox Sports North: