Woman's death raises concern about homeless camp in Minneapolis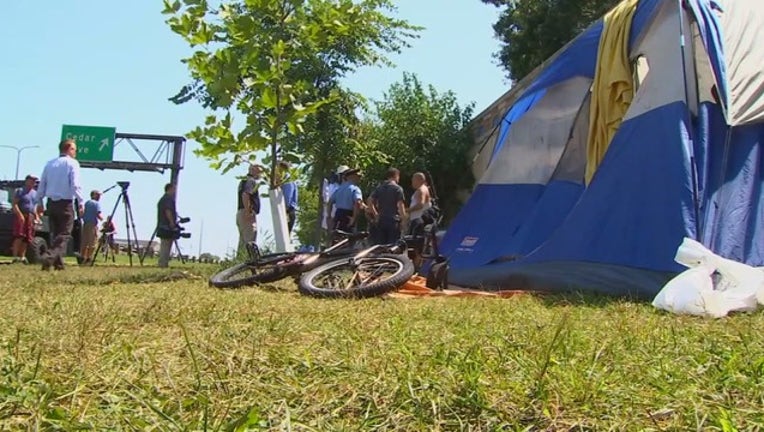 article
MINNEAPOLIS (AP) -- The death of a woman living at a Minneapolis homeless camp is raising fresh concerns about the health of the rapidly growing number of people staying there.
Alissa Rose Skipintheday, 26, was found unconscious and not breathing last week near the camp, which is known by locals as the Wall of Forgotten Natives because it is close to a highway sound wall and is made up primarily of Native Americans. Skipintheday died Saturday at Hennepin County Medical Center, the Star Tribune reported.
Family members and camp residents say Skipintheday was without her emergency inhaler when she had an asthma attack. She had been living at the camp for weeks.
"This is a tragic event that is painful for that entire community," said Dr. Antony Stately, chief executive of the Native American Community Clinic in Minneapolis. "It really highlights the critical nature of conditions at the camp and the urgent need for on-site medical care."
About 300 people are living at the site near the Little Earth housing project for Native Americans. The growing tent city has alarmed health officials and American Indian leaders. Minneapolis Mayor Jacob Frey had pledged to find housing for everyone by the end of September. But many Native American agencies see that goal as unrealistic as the encampment has roughly quadrupled in size over the past month. 
Residents say they are seeking safety in numbers, as opposed to sleeping alone in spots across the city, as well as access to food, clothing and social services.