Woman pleads guilty to role in attempted murder of Minneapolis PD forensic scientist
MINNEAPOLIS (FOX 9) - A St. Paul woman has admitted she ambushed her then-boyfriend's ex, attempting to kill her over a bitter custody dispute involving a young child. 
Colleen Larson, 25, left the courthouse on Friday surrounded by family and her attorneys after she pleaded guilty to aiding and abetting attempted first-degree murder in the shooting of Minneapolis Police Department forensic scientist Nicole Ford last year.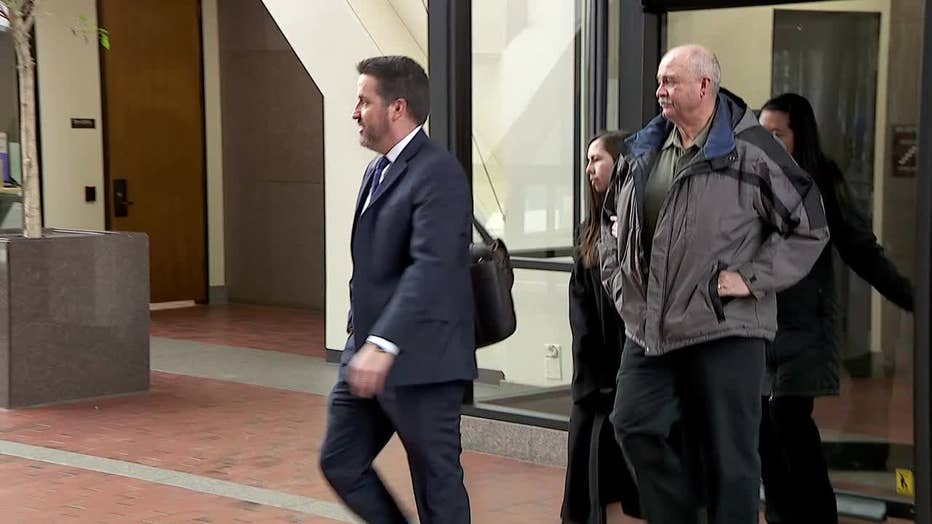 Colleen Larson leaving court with family after pleading guilty on Friday, Feb. 3, 2023.
Larson was dating Timothy Amacher at the time. Amacher and Ford have a son together. 
Larson testified in court that Amacher wanted Ford out of the picture, so he could be reunited with his child. The two conspired to kill Ford outside a supervised parenting center on April 20, 2022. Larson admitted she ambushed Ford from behind, firing three rounds, including one that hit Ford in the neck. 
Ford has since recovered. 
Amacher was sentenced to 18 years in prison earlier this week for his role in the shooting. 
Larson will be sentenced on March 27. Her plea is a straight guilty plea, meaning her sentence will be up to the judge. Her defense has said it will argue for less than what is called for in state sentencing guidelines.