Woman gives birth in Chick-fil-A bathroom, baby gets perks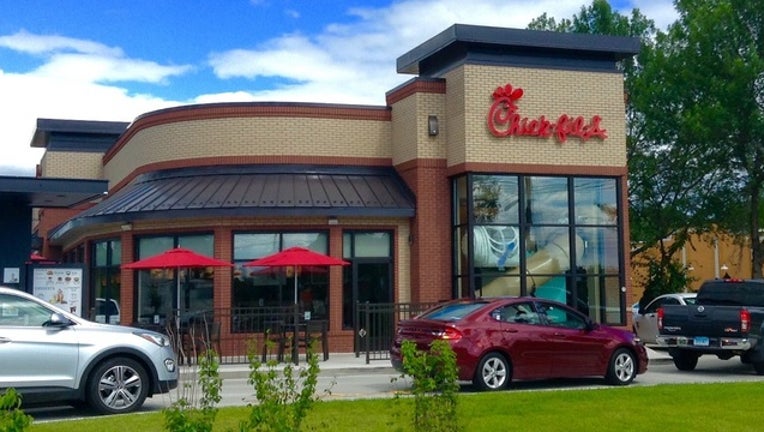 article
SAN ANTONIO, Texas (AP) - A baby girl is guaranteed food for life - and a job - after her mother gave birth in a Chick-fil-A bathroom.
Falon Griffin was having contractions when she and her husband stopped at the fast-food restaurant in San Antonio to drop off their daughters with a family friend. She had to use the bathroom, but the restaurant was closed.
The couple banged on the door. Store director Brenda Enriquez tells KSAT-TV she opened the door and Griffin was screaming. Enriquez grabbed some towels.
Husband Robert Griffin says he managed to unwrap the umbilical cord from the baby's neck and deliver Gracelyn Griffin.
Mom and baby are doing fine. The company says Gracelyn will have free Chick-fil-A for life and a job when she turns 14.
___
Information from: KSAT-TV, http://www.ksat.com