Woman dead, 1 man in custody following St. Paul homicide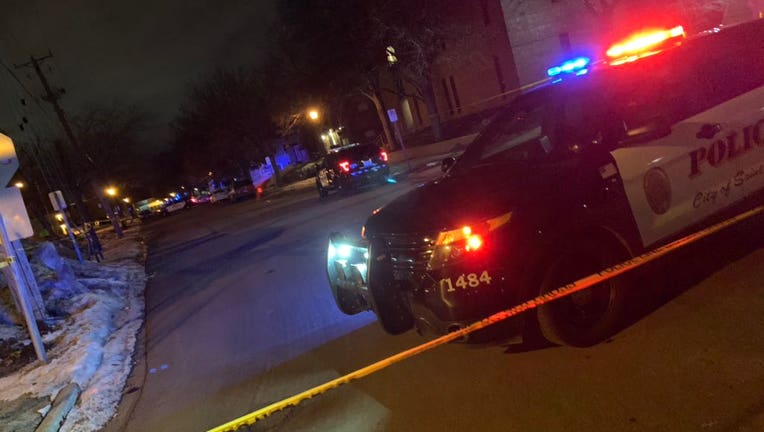 ST. PAUL, Minn. (FOX 9) - Police are investigating a homicide after a woman died following a domestic call early Wednesday morning in St. Paul.
According to St. Paul Police Spokesperson Steve Linders, at about 12 a.m., officers responded to 300 block of Pierce Street North on a domestic call.
When officers arrived, they found a woman gravely injured. She was later pronounced dead at the scene. The exact cause and nature of her injuries has not yet been determined.
Police have identified the victim as 21-year-old Abigail Simpson. 
A 23-year-old St. Paul man was taken into custody.
There was also a 2-year-old boy at the scene. Police said the child, whose relationship to the adults has not yet been determined, was not seriously injured.
"Our officers arrived at the apartment building, made their way inside the apartment, and they found a disturbing scene. They found a man, a young child and a woman who had been gravely injured," Linders said.
For police, domestic calls like this are challenging.
"It's an emotional call, there's a lot of emotion wrapped up in these," said Linders. "When we have a child there, it adds an extra layer to everything. And then when you have a woman who has been gravely injured there's just a lot of questions that need to be answered and when she passes away it amplifies that and makes it more incredibly sad."
Between 1989 and 2018, children were present during an intimate partner homicide 22 percent of the time, according to Violence Free Minnesota. 
"One thing that is constant is that there isn't a trend," said Liz Richards of Violence Free Minnesota. "So between like 15 to 30 people are killed every year from intimate partner violence."
Richards says there has been a lot of progress, but there is still a lot of work to be done.
"We know that our programs deal with more than 60,000 people in the state," said Richards. "We know that, a conservative estimate is 50 percent of the people experiencing violence. So violence is happening in every community in the state. So what needs to happen is a community based response. So while many good things have happened. A lot more needs to happen."
Linders said this is the city's fifth homicide so far this year.