Murder charges for woman arrested in connection with woman's death in Summit Hill condo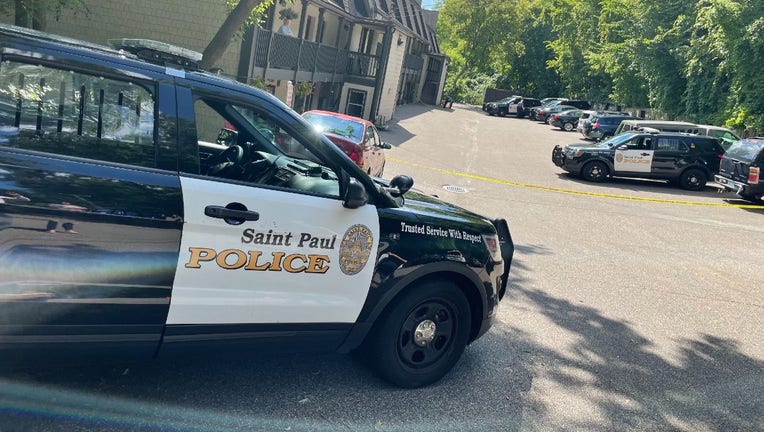 article
ST. PAUL, Minn. (FOX 9) - A 36-year-old woman has been charged in connection with the death of a woman killed in her Summit Hill condominium in August.
Susan Anthony Davis, from Minneapolis, is charged with two counts of second-degree murder, according to the criminal complaint.
On Aug. 30 around 11 a.m., family members conducting a welfare check on Angela Huntington, 55, found her dead in her condo on the 300 block of Ramsey Street, according to the St. Paul Police Department. The Ramsey County Medical Examiner said her death appeared suspicious.
Officers spoke to an apartment resident who said he woke up around 11 p.m. the night before and heard the sound of something being dropped on the floor in the apartment above his. The next morning, he called 911 after hearing Huntington's family members scream and seeing the body.
St. Paul Police arrested Davis and her father Tuesday after investigators connected her to a stabbing at Concordia University on the same day Huntington was found dead. According to the complaint, Davis was with her father on the St. Paul university's campus when she stabbed an innocent bystander in the neck area around 2 p.m. The knife's blade broke off, and officers recovered it. After testing the DNA of the blood left on the knife blade, investigators found DNA traces of both victims and determined that Davis used the same knife to stab the woman at Concordia University and Huntington.
Davis has been charged with second-degree assault for the Concordia stabbing. The complaint also states that she is facing additional an charge with threats of violence in Dakota County, for pointing a gun at two people who were in a park with their children in July.
The relationship between Davis and the victim is unclear. According to the complaint, Huntington and an unidentified man left a bar with Davis and her father and headed toward Huntington's apartment on the night she was murdered.