Florida woman arrested for defrauding Holocaust survivor of $2.8 million in romance scam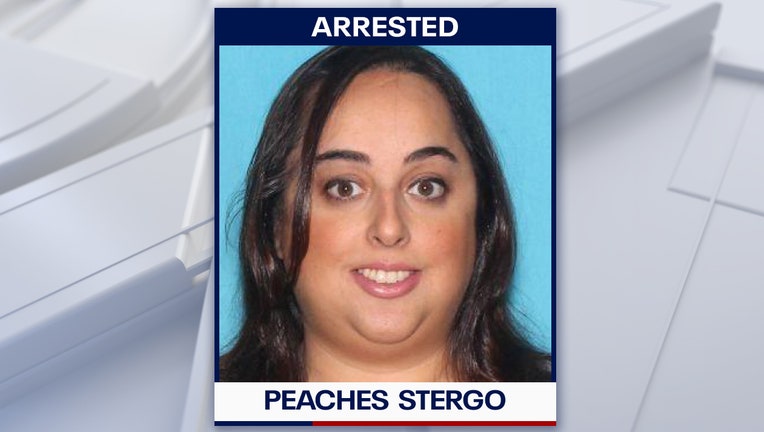 article
A 36-year-old woman was arrested after allegedly defrauding a Holocaust survivor of his life savings in a romance scam.
Peaches Stergo, of Champions Gate, Florida, is accused of engaging in a years-long scheme to defraud an 87-year-old man of more than $2.8 million, the Department of Justice announced in a release Wednesday.
Stergo's scheme occurred between May 2017 and October 2021 to defraud the man after she met the victim on a dating website nearly seven years ago.
RELATED: Dating or being defrauded? How romance scams target hopeless romantics
In 2017, Stergo asked the man to borrow money to pay her lawyer, who she claimed was refusing to release money from an injury settlement, according to the DOJ.
After the victim gave Stergo money, she said the settlement funds went into her bank account. But bank records revealed Stergo never received money from an injury settlement, the DOJ explained.
RELATED: Romance scammers: Record losses reported by dating app users
According to the DOJ, Stergo continued lying to the victim for several years. She demanded the man deposit money into her bank accounts and said if he didn't, her accounts would be frozen, and he wouldn't get his money back.
The man wrote 62 checks totaling more than $2.8 million that were deposited into one of Stergo's bank accounts.
She then created a fake email account to give the impression it belonged to a TD Bank employee. The DOJ says Stergo made up fake letters and invoices from a TD Bank employee.
RELATED: Avoiding romance scams: US victims losing millions of dollars each year
Stergo took millions in the scam and used the money to buy a home, a condominium, a boat, and multiple cars, including a Corvette and a Suburban. According to the DOJ, the man lost his life savings and had to give up his apartment.
The DOJ says the woman went on expensive trips and stayed at places like the Ritz-Carlton while spending thousands of dollars on expensive meals, gold coins and bars, jewelry, Rolex watches, and designer clothing from stores including Tiffany, Neiman Marcus, Louis Vuitton, and Hermes.
Stergo is charged with one count of wire fraud, which carries a maximum sentence of 20 years in prison, according to the DOJ. 
This story was reported from Washington, D.C.