Wisconsin Gov. Scott Walker drops out of presidential race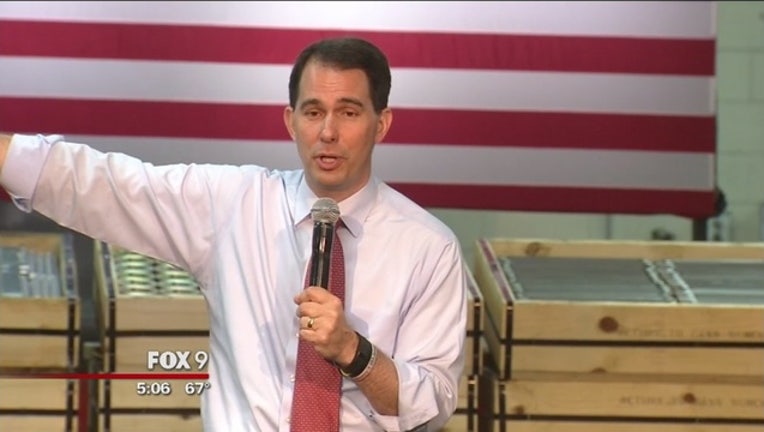 article
MADISON, Wis. (KMSP) - Wisconsin Gov. Scott Walker is dropping out of the 2016 presidential race. Walker held a 5 p.m. CT press conference at the Edgewater Hotel in Madison to announce his decision.
"Today I believe that I am being called to lead by helping to clear the field in this race so that a positive, conservative message can rise to the top of the field," Walker said. "With this in mind, I will suspend my campaign immediately. I would encourage other Republican presidential candidates to do the same, so that the voters can focus on a limited number of candidates who can offer a positive, conservative alternative to the current frontrunner."
An updated CNN poll released Sunday shows Walker with less than one percent of support from likely Republican voters. Donald Trump remains the frontrunner with 24 percent, and Carly Fiorina jumped into second place with 15 percent after a strong showing in the second GOP debate.
Walker donor Stanley S. Hubbard, of St. Paul-based Hubbard Broadcasting, told the Washington Post he was "very disappointed" to hear the news. According to Smart Media Group, the Walker-backing Unintimidated political action committee has $15.4 million in ads booked into 2016.
Walker is the second Republican candidate to suspend his campaign, following former Texas Gov. Rick Perry. Walker's term as Wisconsin governor runs through 2018.