Wisconsin deputy found drunk in squad car on assignment for pipeline protest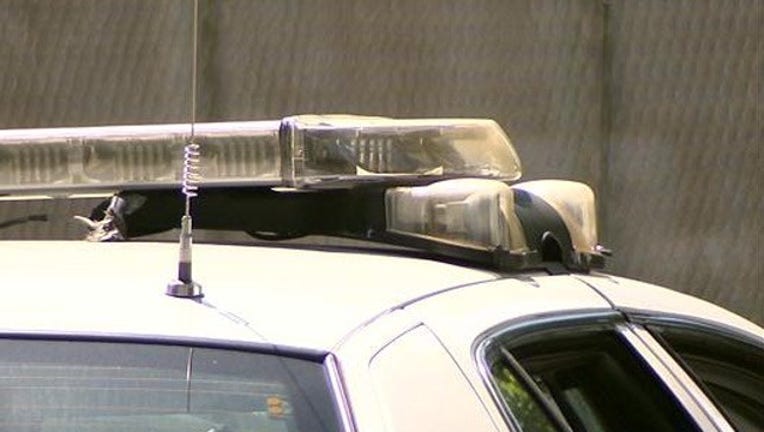 article
(KMSP) - Documents just released to Fox 9 detail the evening police arrested a St. Croix County Sheriff's deputy after officers found him drunk behind the wheel of his running squad car while on assignment in North Dakota for the Dakota Access Pipeline protests.
On Oct. 13, the City of Bismarck Attorney charged Deputy Ryan Fowler with misdemeanor actual physical control of a vehicle while intoxicated, which is like an OWI, but without a moving violation.
Through a records request, St. Croix County Sheriff's Office released a 140-page collection of documents, which included an internal investigation, police reports and termination letter. Fowler was put on paid administrative leave on Oct. 13 and officially resigned on Dec. 1.
According to the internal investigation, Deputy Fowler and three others from St. Croix County Sheriff's Office were assigned to assist the Morton County and Burleigh County sheriff's offices with the ongoing Dakota Access Pipeline protest. They arrived in North Dakota on Oct. 9.
On Oct. 12, the Fowler and the other deputies got back to Comfort Inn hotel at 7:00 p.m. That evening, Fowler and another deputy went to the hotel bar. Fowler had four vodka Red Bulls. The deputy he was with described the drinks as "strong."
The two later hung out and played with Fowler's K-9 in his hotel room. At about 10:30 p.m., the two men parted ways when Fowler said he had to take his dog out. The other deputy said Fowler didn't seem intoxicated at the time.
At 11:34 p.m., Bismarck police responded to Simonson's Gas Station. The attendant reported a deputy was intoxicated in his squad car at the Comfort Inn and had stolen another man's sweatshirt.
When Bismarck police arrived, they found a St. Croix County sheriff's office squad car with the engine running in the driving lane of the Comfort Inn. Fowler was asleep in the driver seat with his foot on the brake and the car in drive. His K-9 was also in the squad car.
Eventually, an officer opened the passenger door and could smell a strong odor of alcohol. Fowler woke up confused and the officer had him step out of the car, which "he had a difficult time doing." He told her his name was "John." When the officer asked him for an ID, he gave her his hotel key card. He failed field sobriety tests and was arrested for actual physical control of a vehicle while intoxicated. Fowler's BAC was .234.
Daylan ChasingHawk told police he saw Fowler sleeping inside the squad car and he knocked on the window, waking him up. The deputy told ChasingHawk he liked his sweater and offered to buy it for $5. ChasingHawk agreed, but then deputy drove off with the sweater without paying. Police did find the sweater in the car and returned it to ChasingHawk, who decided not to press theft charges.
Fowler was cooperative with police, but was "out of it." He told police he didn't remember leaving the hotel bar and said it was "possible" he drank more in his room. Fowler had a 1.75 liter of Svedka vodka in his hotel room, which was found about a quarter full the next day.
An officer who investigated the case later returned to the hotel bar and observed the strength of the mixed drinks. She guessed it contained more than 50 percent alcohol. In her report, she noted Fowler told police he had about 12 to 15 shots of vodka, but after her experience at the bar she estimated Fowler had 12 to 26 shots of vodka in the less than three hour time span.
In addition to the vodka, Fowler was also taking nightly doses of Zoloft and Seroquel, a sleeping pill.
At the time of the incident, Fowler was also signed up for a "code red" in North Dakota, which meant he had to be able to respond to Mandan Airport within thirty minutes of being called. The investigator noted he broke orders by drinking excessively. Also after his arrest, the three other St. Croix County deputies were removed from the operation, which impacted police plans in response to the protest.
The investigator called Fowler becoming intoxicated "an embarrassment for the St. Croix County Sheriff's Office and all law enforcement agencies working the detail in North Dakota."
Sheriff John Shilts' termination letter listed multiple broken department policies.
"The incident in North Dakota is such that it has caused and continues to cause this agency to have suffered a significant loss of public trust and support," Shilts wrote.
The investigator also noted in the months leading up to the incident Fowler had fallen behind on completing incident reports, time logs and other work responsibilities.
Fowler entered a not guilty plea on Oct. 21. The case was remanded to municipal court on Jan. 20.