Widow pleads for return of husband's, mother's stolen ashes in U-Haul theft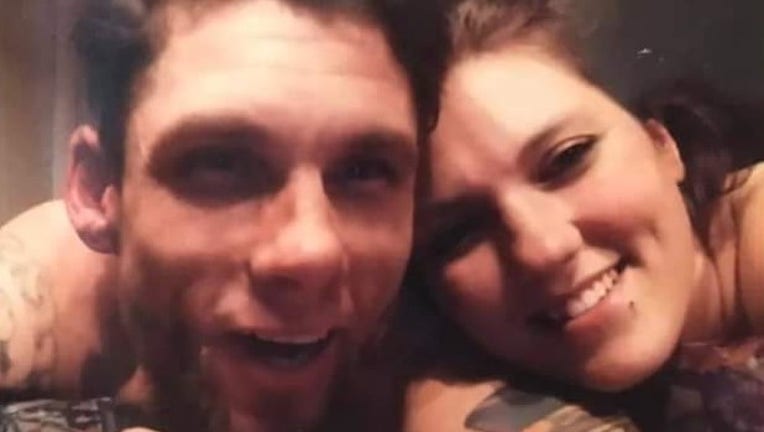 article
DENVER - Over the years, Gabriale Voeltner lost her husband and mother and she kept them close with their ashes in urns.
But those sentimental pieces of hers were suddenly taken when her U-Haul truck was stolen during her move from Denver to Westminster, Colorado.
Voeltner, a mother of four, said the theft occurred overnight between Jan. 27 and Jan. 28. She said earlier in the day, she had packed up her U-Haul but decided to stay in Denver one more night before hitting the road.
Gabriale Voeltner shares items that were stolen and pictures of her family.  (Gabriale Voeltner)
"I had told my friend we should go look at the U-Haul one more time before we went to sleep so at 11 p.m., we drove to it and made sure that all doors were locked and the U-Haul was safe," she told FOX Television Stations. "The  next morning it was not there."
RELATED: UK woman flies 7,000 miles to Hawaii to scatter pet hamster's ashes
"I was worried that maybe I was wrong in where I parked it, and it was towed away," she continued.
There were many valuable items inside, but none were as priceless as the ashes belonging to her late spouse, Thomas, and mother, Roberta Ummel. 
Voeltner said her husband died by suicide in 2017 at 41 years old. 
"He was the light of my life, he was my soulmate! He was such an amazing father who always put his children first. He was the kind of person that if he saw a homeless person without he would give the shirt off his back just to fill a need!" she added. 
Voeltner has started a GoFundMe page to help raise expenses.
"My soul is crushed. I can not understand or wrap my head around why anyone would do this," she said. "There was nothing of value to anyone but my family in that truck."
"I am not very good at asking for help but at this point, I do not know where else to turn," she said on her GoFundMe page. 
Denver Police tells FOX Television Stations they are also investigating the incident.
Voeltner said justice would be an apology for those responsible for the theft. 
"Before this we were homeless," she explained. "After my husband passed away, [I] hit a deep depression and we lost everything. All we have in that truck is what I have worked my heart and soul into getting. Even though it wasn't much, it was a big deal to us! 
This story was reported from Los Angeles.