WI deputies help save bear cub with head stuck in globe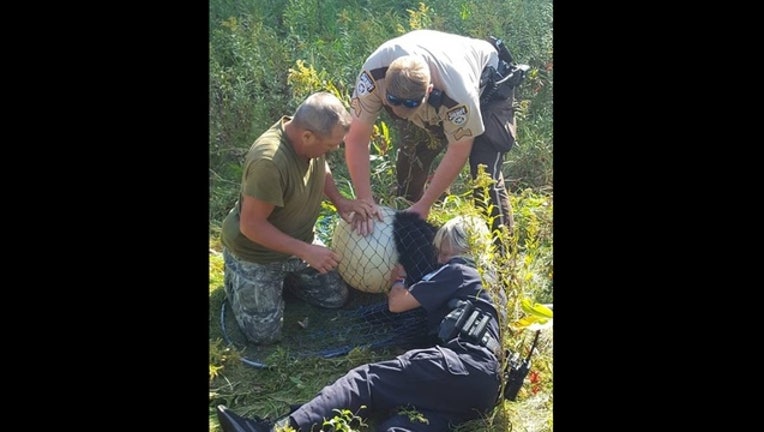 POLK COUNTY, Wis. (KMSP) - Authorities with the Polk County Sheriff's Department helped save a bear cub that got its head stuck in a thick plastic globe Sunday.
According to the department, Officer Tamara Larson brought her expertise in handling wild animals as she was joined by several concerned citizens.
Sergeant Brent Waak helped cut the globe while other deputies help keep the momma bear a safe distance away.
The bear cub was eventually freed and went on its way.