Where's the beef from? Bipartisan senators call for country of origin labels on beef products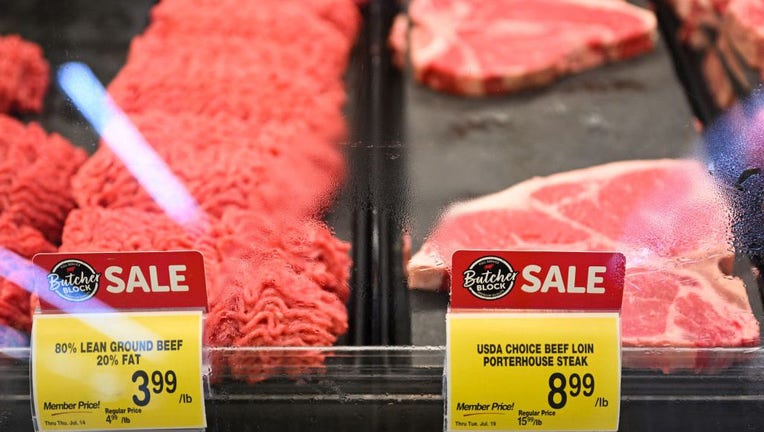 article
A bipartisan group of lawmakers is pushing for legislation to bring back mandatory country-of-origin labeling (MCOOL) for beef products and provide transparency for grocery shoppers about where their beef came from.
The American Beef Labeling Act of 2023 would require the U.S. Trade Representative (USTR) to consult with the U.S. Department of Agriculture (USDA) in the development of a plan to reinstate mandatory country-of-origin labeling for beef within one year in a way that complies with World Trade Organization (WTO) rules on labeling, as the WTO has rejected prior MCOOL standards. The bill would give USTR six months to develop the plan and a further six months to implement it, and should it fail to do so within one year, MCOOL would automatically be reinstated for beef. 
"Transparency in labeling would benefit both producers and consumers," said lead sponsor Sen. John Thune (R-S.D.) in a press release. "Unfortunately, the current beef labeling system in this country allows imported beef that is neither born nor raised in the United States, but simply finished here, to be labeled as a product of the USA. This process is unfair to cattle producers and misleading for consumers. When you see a 'product of the USA' label on the grocery store shelf, it should mean just that."
DAIRY FARMER CALLS ON USDA TO 'PROTECT' AMERICAN-GROWN PRODUCTION AS THE NATION FACES SHORTAGES, RISING COSTS
"If you go to the store to buy a cut of beef you shouldn't have to guess where that meat was born, raised, slaughtered, and processed," lead Democratic cosponsor Sen. Jon Tester (D-Mont.) added. Several other lawmakers have signed on to the Senate version of the bill as cosponsors, including Sens. Mike Rounds (R-S.D.), Cory Booker (D-N.J.), Cynthia Lummis (R-Wyo.), and Kirsten Gillibrand (D-N.Y.). 
More than 50 cattle, farming, rural and consumer groups have endorsed the bill in a letter, noting that it would help "ensure that beef produced from U.S. born and raised cattle is distinguished in the marketplace" and give consumers accurate information about the origins of the beef they buy.
BILL GATES WANTS TO STOP COWS FROM BURPING IN LATEST INVESTMENT
The previous MCOOL standards used by the U.S. for beef products were enacted under the 2002 and 2008 Farm Bills and an omnibus appropriations bill from 2016 that amended the Agricultural Marketing Act of 1946. The USDA's rule originally allowed labels to say the meat was a "product of U.S." or "product of U.S. and Canada," but the WTO rejected those labels in 2012, and the USDA revised its standards. 
USDA then updated its standards to require that commodities including beef and pork could only be labeled as having a U.S. origin if they were derived from an animal exclusively born, raised and slaughtered within the country.
CHIP ROY INTRODUCES BILL TO KEEP CHINA FROM SNAPPING UP US FARMLAND 
In practice, that meant that animals imported from those countries for feed or slaughter had to be segregated from animals born and raised in the U.S., which increased costs that deterred some companies from buying animals exported from Canada and Mexico.
The revised standard prompted a challenge led by Canada at the WTO that was joined by Mexico, China, the European Union, and several other countries. The complaint alleged that the USDA's labeling standards violated America's obligations under the WTO agreement by unfairly discriminating against imported livestock and meat.
GET FOX BUSINESS ON THE GO BY CLICKING HERE
Following a lengthy appeals process, the WTO in 2015 ruled against America's MCOOL rules for beef and pork. After the WTO's decision, Congress repealed the standards to prevent Canada and Mexico from levying billions of dollars in retaliatory tariffs on U.S. exports to the two neighboring countries.