Here's where you can get free coffee to help deal with daylight saving time
Daylight saving time officially begins at 2 a.m. on Sunday, March 12 for most of the U.S., meaning the clocks "spring forward" an hour – bringing more daylight in the evenings and potentially less sleep.
As Americans reach for the caffeine, two restaurant chains are offering free coffee deals to help Americans cope with the time change.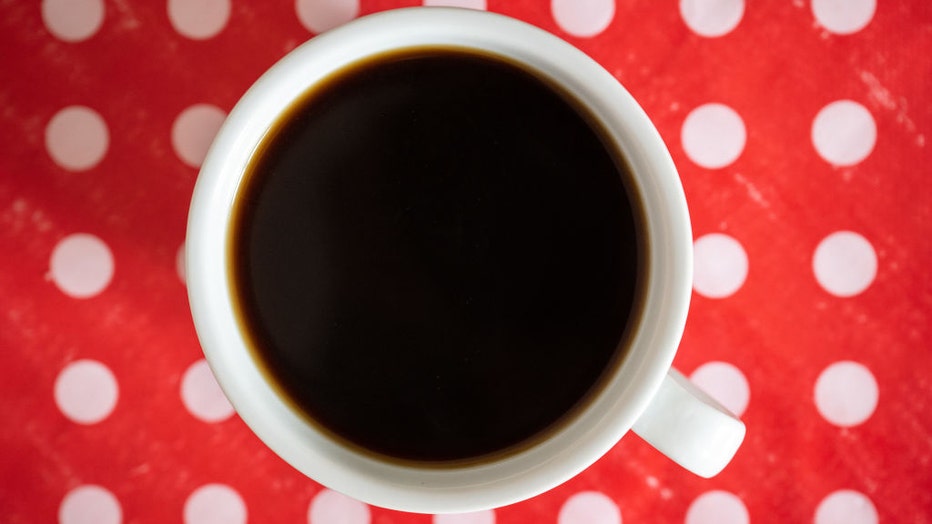 FILE - A coffee cup stands on a breakfast table. (Photo by Sebastian Gollnow/picture alliance via Getty Images)
Dunkin' and GrubHub teamed up to give away caffeinated drinks between March 12 and March 18. The deal is redeemable every day for one hot or cold beverage, and customers need to place an order on GrubHub of $15 or more to cash in on the deal. No promo code is required.
The eligible free drinks at Dunkin' include: 
Hot: Original Blend, Dunkin' Midnight, Hot Latte, Hot Cappuccino, Hot Macchiato, Hot Americano, Shot of Espresso, Hot Matcha Latte, Hot Chai Latte, Hot Tea, and Box O' Joe
Cold: Original Blend Iced Coffee, Cold Brew, Iced Latte, Iced Cappuccino, Iced Macchiato, Iced Americano, Iced Tea, Iced Matcha Latte, and Iced Chai Latte
Meanwhile, Denny's is also hoping to ease the adjustment to daylight saving time by offering its rewards members access to a coffee coupon through their digital wallet to redeem a free cup of joe at their nearest location. 
The deal is good for Monday, March 13 between 6 a.m. and 2 p.m. local time.
Those who aren't rewards members can sign up at dennys.com/rewards, and then head to the nearest Denny's with the digital coupon to enjoy a free cup of coffee. The offer is valid in-store only, the chain said.
Denny's also announced its first-ever Denny's Pop-Up Coffee Bar coming to "the city that never sleeps." On Monday, the pop-up will be located in New York City's Flatiron Plaza and will offer passers-by a complimentary cup of coffee between the busy commuting hours of 6 a.m. and 2 p.m. ET.
RELATED: Krispy Kreme debuts St. Patrick's Day doughnut lineup – here's how to get a free one
This story was reported from Cincinnati.