What to do in Minnesota: 6 things to do this weekend (March 3-5)
MINNEAPOLIS (FOX 9) - Looking for something to do this weekend? Here's an event guide: 
Have an event you want to see featured? Email me at adelaide.vanpelt@fox.com.
Minneapolis Polar Plunge and Frozen 5K:
Lake Nokomis, Minneapolis
March 4
Registration here. Free for spectators.
Start the day with a 5K race around Lake Nokomis, followed by a full day of Polar Plunge and much more. If you would like to dash and splash, you must register for both the Frozen 5K ($40 race fee) and the Minneapolis Plunge ($75 fundraising minimum). If you are planning on participating in both the 5K and Plunge, you must raise at least $115 in total.
Minneapolis Home and Garden Show:
Minneapolis Convention Center
March 1 through March 5
The Minneapolis Home + Garden show is bringing the blooms to the Convention Center. This year's show features two indoor pools, an entire home with the latest and greatest in products and design, multiple gardens to peruse and even full-size fairy sheds. 
Open House for Youth:
Eden Prairie Art Center, Eden Prairie
March 4 from 1 p.m. to 4 p.m.
Free admission
Head to this event for art making, demonstrations, and art giveaways! Teaching artists share their knowledge and share upcoming spring and summer programming. Projects are geared toward children ages 4 to 11. 
2023 International Festival of Owls: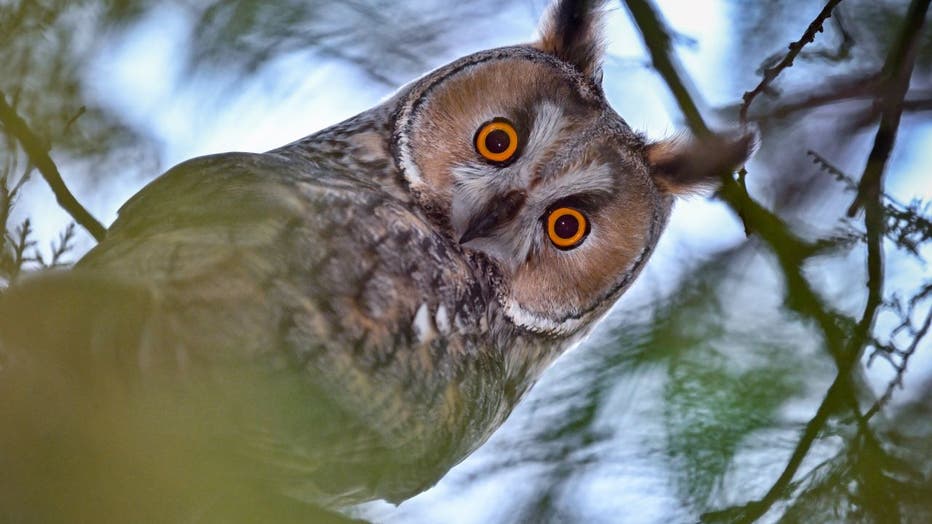 A long-eared owl looking from a tree. The Odra region is very popular with long-eared owls. Many animals spend the winter season here in roosting communities. On the wide meadows on both sides of the Oder they find their favorite food mice. The long-
Houston High School, Houston
March 3 through March 5
Free admission
Highlights at this festival include different species of live owls, a birding and natural history bus trip, and the World Owl Hall of Fame awards. Families can build an owl nest box, dissect an owl pellet, make owl crafts, buy owl merchandise, and enjoy eating owl-themed food. 
Bock Fest:
Schell's Brewery Grounds, New Ulm
March 4 from 11 a.m. to 4:30 p.m.
Schell's beer, brats, live music and warm fire await you at this weekend festival. Pre-parties can be found throughout New Ulm.
2023 Women's Basketball Big Ten Tournament Hawkeye Huddle:
Cowboy Jacks, Minneapolis
March 3 through March 5
Join fellow Hawkeye fans in Minneapolis to cheer on the Iowa women's basketball team in the Big Ten Tournament. The event is free and open to all and includes cash refreshments, light appetizers, a Hawkeye DJ, and giveaways.