WATCH: Woman gives hilarious account of apartment fire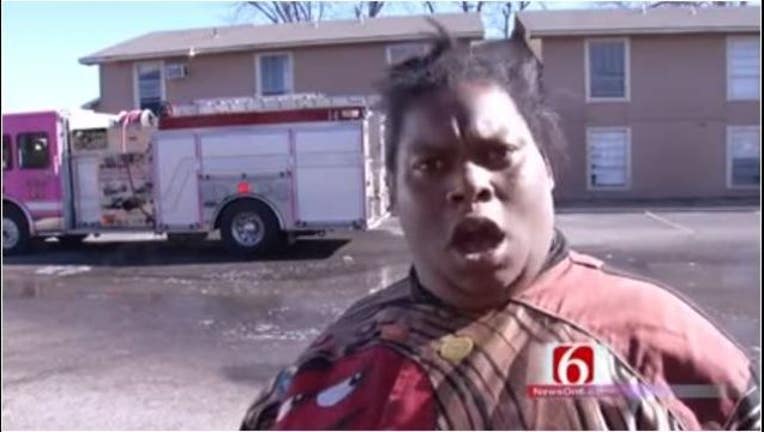 article
TULSA, Okla. - There was an apartment fire in Tulsa, Oklahoma over the weekend but it's the hilarious account of the situation by one of the residents that's burning up the internet.
The fire broke out at the Casa Linda apartment complex early Sunday and Michelle Dobyne described what happened while being interviewed by the Tulsa television station.
Dobyne said a neighbor alerted her to the fire. "She said, 'Hey there's something wrong, it's poppin!' I said, 'What?' She said, 'Yeah,' I said, 'Naw,'" Dobyne said.
"I got my three kids and we bounced out. Nuh-uh, we ain't gonna be in no fire. Not today," she said.
The fire appeared to be electrical. Fortunately, no one was hurt.
Interview below: