Watch: Rocket Lab's Electron rocket launch from NASA's Wallops Flight Facility in Virginia
After several weather delays, the second Electron rocket is set to launch from Virginia Space's Mid-Atlantic Regional Spaceport Thursday evening. 
NASA says that the 59-foot-tall Electron rocket is now scheduled to lift off from Launch Complex 2 between 6-8 p.m.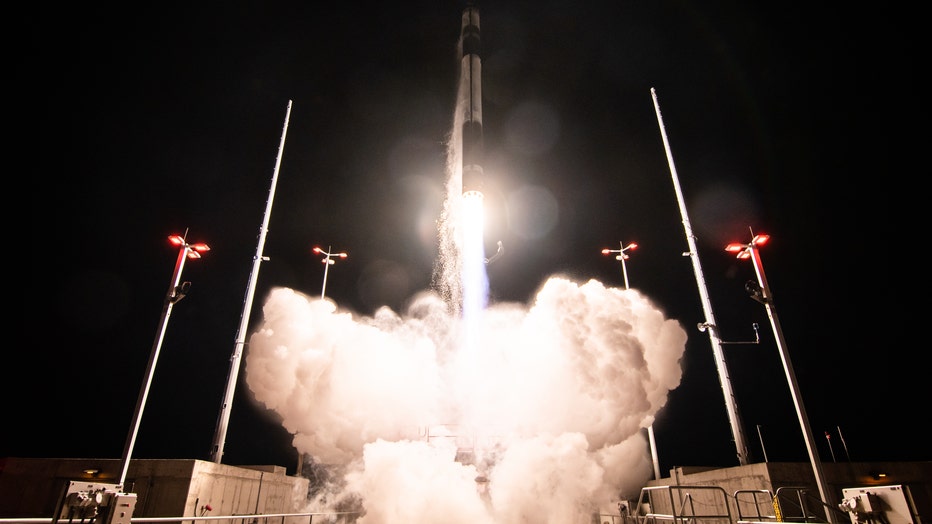 Rocket Lab's Electron rocket launched from Launch Complex 2 located on Wallops Island, Virginia, Jan. 24, 2023. Photo Credit Rocket Lab Brady Kenniston ALT text: A nighttime photography of a black and white rocket just seconds launching off a launch
Rocket Lab's "Stronger Together" mission will be the second Rocket Lab launch from Wallops Island, following its "Virginia is for Launch Lovers" mission in January. 
"We are excited about the opportunity to increase our launch tempo," said Roosevelt Mercer, Jr., Virginia Space CEO and Executive Director. "We are proud of our partnership with Rocket Lab and the work we are doing together to launch the company's second Electron rocket from MARS."
Satellite manufacturer and earth observation company Capella Space is onboard for this launch, which NASA says is aimed at fostering a growing low-Earth space economy.
The launch should have been visible to residents throughout much of the East Coast of the United States. 
Viewing locations on Chincoteague Island include Robert Reed Park, Curtis Merritt Harbor, and the Beach Road causeway between Chincoteague and Assateague islands were available. 
The launch can also be viewed online via FOX5.com and Rocket Lab's livestream here.