Watch: Minnesota State Trooper hit by driver on Highway 52 in Dakota County
DAKOTA COUNTY, Minn. (FOX 9) - A driver was injured after crashing into a state trooper squad car on Highway 52 Saturday afternoon. 
The crash happened sometime after 3 p.m. on Highway 52 near County Road 46. The driver of a white vehicle was seen driving in the median before striking the troopers squad car and flipping onto its roof. 
The vehicle spun on the road and hit another car before coming to rest on the shoulder. The trooper got out of the vehicle and ran across the highway to check on the driver. 
The Minnesota State Patrol said the trooper sustained no injuries, and the driver suffered non-life threatening injuries. 
A Minnesota 511 crash alert shows northbound Highway 52 was closed around 4 p.m. while crews cleaned up the debris from the incident.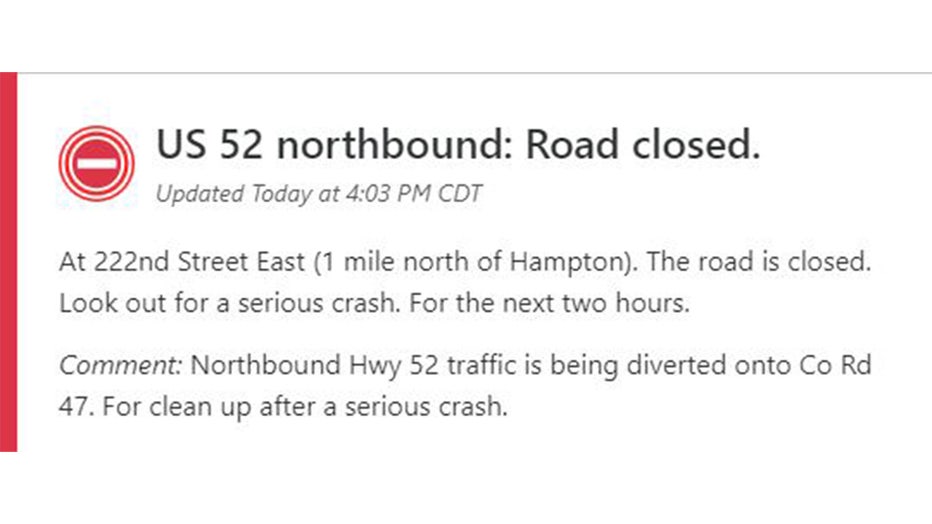 An alert from MnDOT on the closure of Highway 52 after a driver crashed into a state trooper.