VP Harris returns from Germany in C-17 support plane after Air Force Two experiences mechanical issues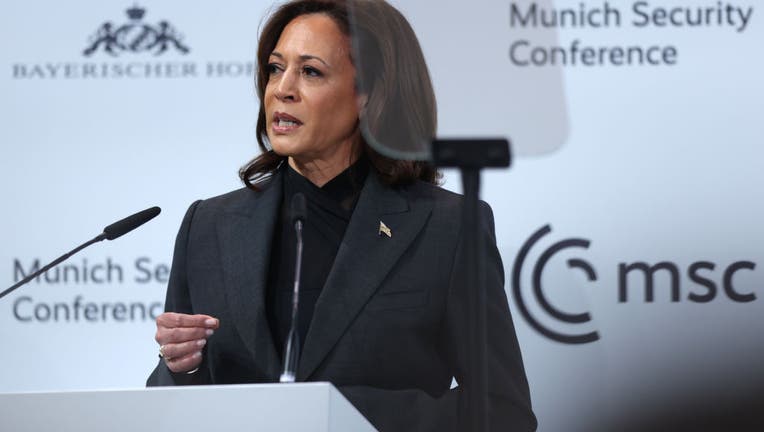 article
Vice President Kamala Harris was forced to switch planes on her return trip from Europe on Saturday due to technical issues on Air Force Two.
Harris boarded a C-17 support plane Saturday afternoon following her speech at the Munich Security Conference in Germany.
US DETERMINES RUSSIA HAS COMMITTED CRIMES AGAINST HUMANITY IN UKRAINE, VP HARRIS SAYS
"Due to maintenance difficulties, the VP and the traveling party will depart Munich to Washington, D.C. on a back-up aircraft," a White House official told reporters.
CHINA SPY RISKS ABOUND AS VP HARRIS AND SENIOR US OFFICIALS ATTEND GERMANY SECURITY CONFERENCE
Harris met with Prime Minister Rishi Sunak of the United Kingdom this afternoon following her remarks at the Munich conference. She also briefly met with Prime Minister Ulf Kristersson of Sweden and Prime Minister Sanna Marin of Finland
The conference runs from Feb. 17-19 and gathers world leaders to discuss pressing international security issues, including the war in Ukraine.
DEMOCRATS AFRAID TO SAY PUBLICLY THAT BIDEN TOO OLD TO SEEK RE-ELECTION, HARRIS IS NOT AN OPTION: REPORT
Harris announced in her conference address that the U.S. has officially determined that Russian forces have committed a series of crimes against humanity during their invasion of Ukraine.
"Long before I was vice president of the United States, I spent the majority of my career as a prosecutor, beginning as a young lawyer in the courtroom and later running the California Department of Justice," Harris said.
CLICK HERE TO GET THE FOX NEWS APP
She continued, "I know firsthand the importance of gathering facts and holding them up against the law. In the case of Russia's actions in Ukraine, we have examined the evidence. We know the legal standards. And there is no doubt these are crimes against humanity."
Read more of this story from FOX News.