Vikings to face Saints in NFC divisional playoff game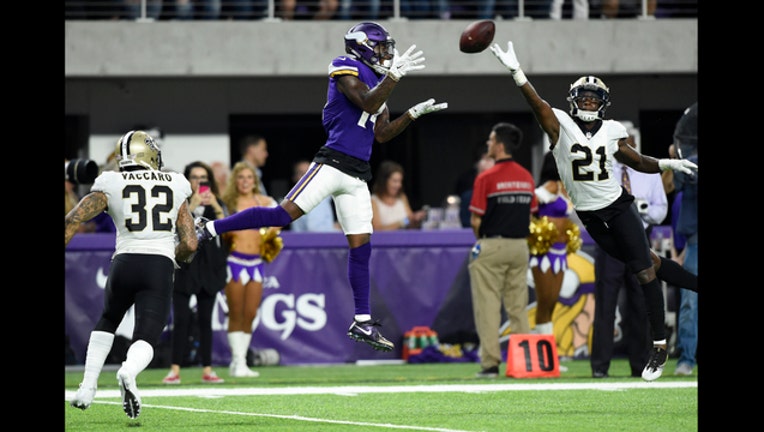 (KMSP) - It's official, the Minnesota Vikings will be playing the New Orleans Saints for the 2018 NFL playoffs. 
The Saints sealed a 31-26 victory over the Carolina Panthers in their NFC wild-card game Sunday, propelling them to a NFC divisional playoff game in Minnesota. 
The Vikings will host the Saints at the U.S. Bank Stadium in Minneapolis. Earlier this season, the Vikings faced the Saints at home for the opener on Sept. 11, beating them 29-19. 
The game is set to start at 3:40 p.m. Sunday, Jan. 14 on FOX.