Video: Officer's body-worn camera stopped suspect's bullet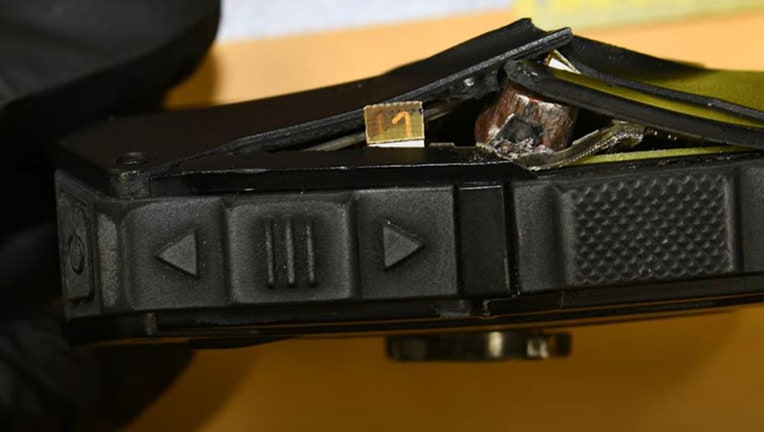 article
CHARLOTTE, N.C. - WARNING: The video provided by police in this story is graphic. It includes strong language and violence. 
Graphic body camera video released by police in North Carolina shows the moment an officer was shot by a woman while serving an involuntary commitment order.
According to the Charlotte-Mecklenburg Police Department, Brenda Donahue was in a bedroom when officers arrived at her home in August to take her to a hospital for evaluation. An involuntary commitment order is issued by the court when it's found that the person is a danger to themselves or others.
A man who answered the door when police knocked confirmed that Donahue was there. When he told Donahue the police were looking for her, she told him to say she was sleeping.  
READ MORE: Missing Madalina Cojocari search expands in western North Carolina: report
As officers walked up the stairs to the bedroom, Donahue fired a shot at officers through the bedroom door, the video shows. The bullet struck one of the officers in her body-worn camera, prompting officers to retreat and look for cover in the home.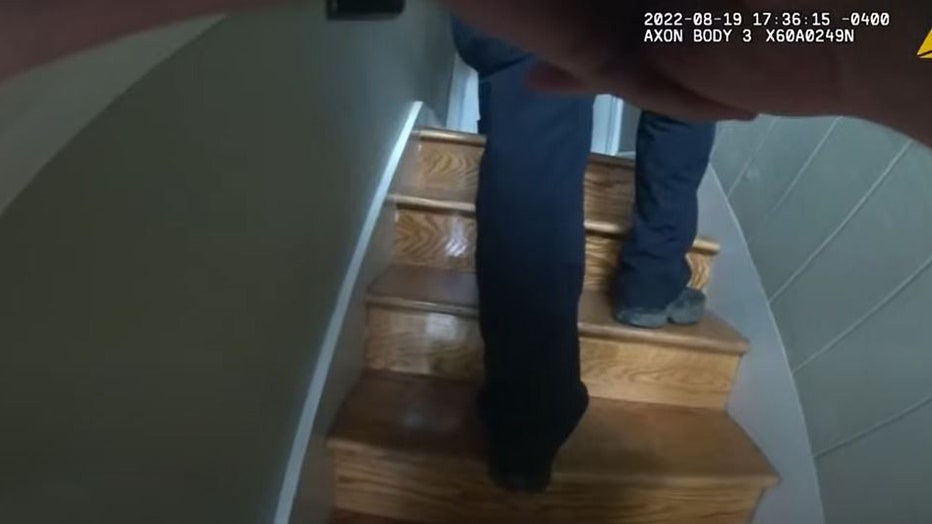 Officers approach woman's bedroom as she shoots at them (Credit: Charlotte-Mecklenburg Police)
"The officers showed a great amount of restraint by not just returning fire into the bedroom," explained Sgt. Steven Winterhalder, lead firearms instructor for the Charlotte-Mecklenburg Police.
When officers tried to approach Donahue's bedroom again, she reportedly came out of her room pointing a gun at police. Another officer shot at Donahue and missed, then struck her when he shot at her a second time.
READ MORE: Breadson John: FBI joins search for 8-year-old boy missing since June
Officers called for backup and gave CPR until medics arrived.
"Alright Brenda, keep breathing for me, alright?" one officer said as they tried to find a pulse.
Donahue died later at a hospital.
A close-up of the body-worn camera shows that the bullet became lodged in the camera, ultimately stopping the bullet from hitting the officer.
"Luckily, it was only her body-worn camera, but officers don't know at the time whether she's injured or not."