The US housing market may be trapped in a prolonged freeze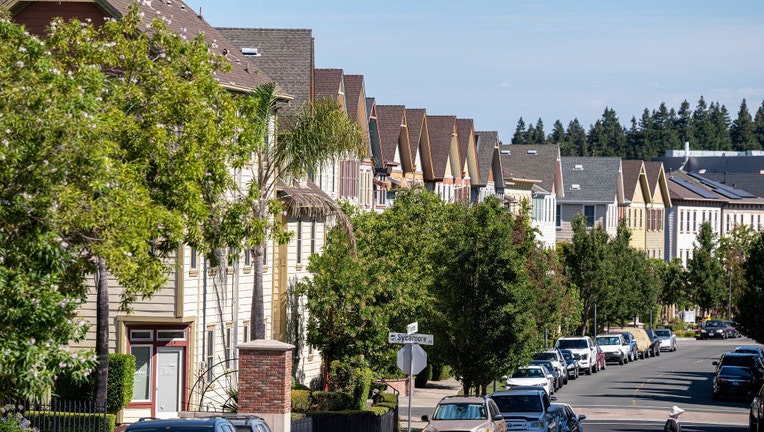 article
The U.S. housing market may be stuck in a prolonged freeze.
Fannie Mae economists projected in a revised forecast that stagnation in the housing market could last into 2024, whether the economy avoids a recession or not.
"Regardless of whether a soft landing is achieved over the coming year, we expect existing home sales to stay subdued and within a tight range," they wrote.
Existing home sales have already tumbled 2.2% in July from the previous month to an annual rate of 4.07 million units, according to new data released Tuesday by the National Association of Realtors. On an annual basis, sales of previously owned homes are down 16.6% when compared with the same time last year.
COMMERCIAL REAL ESTATE MARKET COULD CRASH SOON. HERE'S WHY
The slowdown in sales is largely due to the meteoric rise in mortgage rates, which surged to a fresh two-decade high this week. Freddie Mac reported that rates on the popular 30-year fixed mortgage surged to 7.23% this week, well above the 5.55% rate recorded one year ago and the pre-pandemic average of 3.9%.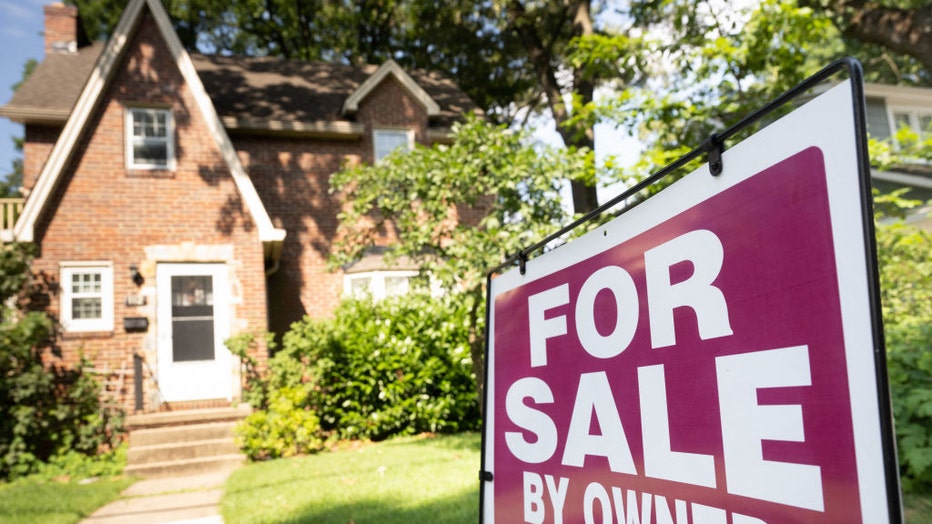 A house is for sale in Arlington, Virginia, July 13, 2023. (SAUL LOEB/AFP via Getty Images)
It marks the highest level for rates since 2001.
In addition to locking out many consumers due to affordability constraints, the spike in mortgage rates is fueling another problem in the housing market: limited supply. 
That's because sellers who locked in a low mortgage rate before the pandemic began have been reluctant to sell with rates continuing to hover near a two-decade-high, leaving few options for eager would-be buyers. 
THE FOUR US CITIES FACING THE BIGGEST HOUSING SHORTAGES
The number of available homes on the market at the end of July was down by more than 9% from the same time last year and down 46% from the typical amount before the COVID-19 pandemic began in early 2020, according to a recent report from Realtor.com.
"With an ongoing tight supply of existing homes for sale and the recent rise in 30-year fixed-rate mortgage rate to around 7%, we expect home sales in 2023 to remain near the lowest annual level since 2009," Fannie Mae economists said. 
Even if the economy skirts a recession this year, the affordability constraints in the housing market are likely to continue due to the ongoing limited supply of homes for sale, they added. 
And in the event of an economic downturn, mortgage rates may fall "somewhat," the analysis suggests, but the housing market would likely face problems from a weakening labor market and a tightening of credit conditions – in addition to increased consumer pessimism. 
"We therefore do not anticipate a meaningful recovery in existing home sales over our forecast horizon under any of the more likely scenarios," Fannie Mae said.
Although there is growing optimism that the economy will avert a recession, Fannie Mae economists still expect to see a downturn in 2024, with real GDP sliding 0.2% year over year by the fourth quarter. 
Get the latest updates on this story at FOXBusiness.com