2 vehicles collide with moose on Iron Range highway, 1 person hurt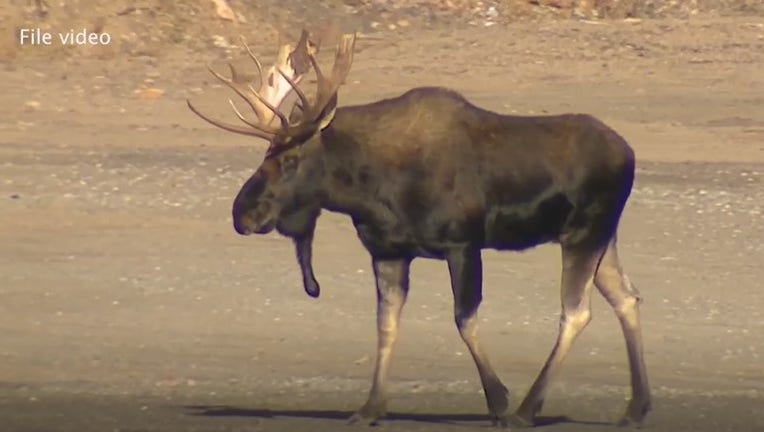 article
EVELETH, Minn. (FOX 9) - Two motorists hit a moose on an Iron Range highway Saturday night, according to the Minnesota State Patrol. 
According to troopers, the crash happened around 8:50 p.m. just south of Eveleth on Highway 53. 
The driver of a Kia Forte was traveling northbound on Highway 53 when a moose entered the road. The driver struck the moose, causing heavy damage to the car, officials say. 
Then the driver of a Buick Encore hit the moose after it was struck by the first. The driver of the Buick Encore did not crash into any other vehicles, only striking the moose. 
The driver of a third vehicle behind the crash swerved into the ditch, and made no impact on either vehicle or the moose. 
A passenger in the Kia Forte suffered a non-life-threatening injury. The rest of the people involved in the crash were not hurt. 
The Minnesota Department of Natural Resources told FOX 9 the moose died after being struck.