Two men charged in connection to fatal shooting of teen in Fridley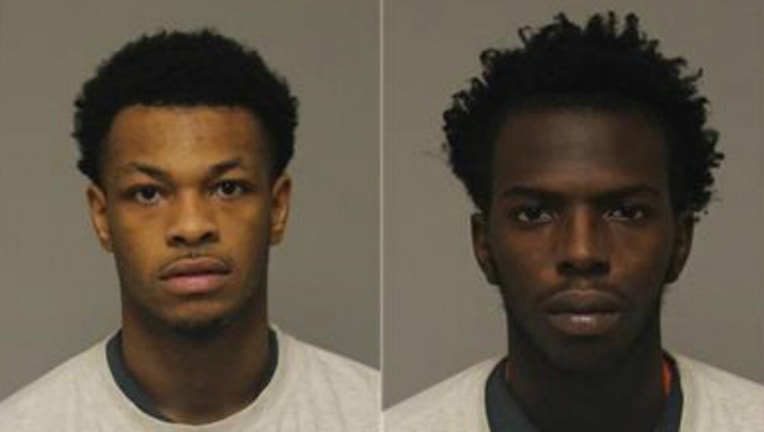 FRIDLEY, Minn. (FOX 9) - Two cousins have been charged in connection to the deadly shooting of a 17-year-old boy in Fridley, Minnesota, according to the criminal complaint.
Travon Shug Wallace, 24, is charged with murder in the second degree, while Tamarr Bayon Long, 20, is charged with aiding an offender.
According to the criminal complaint, Thursday night Fridley police responded to a report of person shot near the 6100 block of 5th Street NE. Emergency crews took the teen, Keimonte Raclaud White, to Hennepin County Medical Center, where he later died of his gunshot wounds.
Police interviewed two of White's friends, who said White was going to be paid to give a ride to a man. White drove with his friends in a minivan to the 5th Street location. The man then got in the back of the van and shot White multiple times. They described the shooting suspect as a man wearing a "dark, poofy winter coat with a fur-lined hood." Officers later identified the shooter as Wallace.
A woman told police just before the shooting, her boyfriend, Long, went into a nearby apartment unit with a handgun and later returned without one. Minutes after he returned, shots broke out and she saw Wallace run into the same unit. Long then went back into the unit and left with a handgun.
Later that evening, a different witness spoke with Long who said a "dude" had been shot earlier and then showed him the gun used in the incident. Long told the witness his cousin gave him the gun after the shooting.
This weekend, police executed a search warrant at Wallace's home and a vehicle Long and Wallace had been using. Inside the vehicle, officers found a dark winter jacket with a fur-lined hood, which investigators learned belonged to Wallace.
Wallace faces up to 40 years in prison for the murder charge, while Long faces up to 10 years.
The case remains under investigation by the Fridley Police Department and the Anoka County Sheriff's Office.