Twins to redesign main entrance gate at Target Field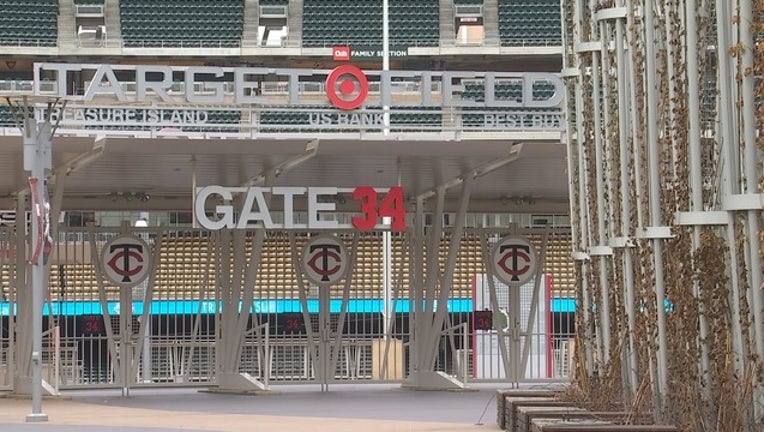 MINNEAPOLIS (KMSP) - Getting into Target Field should be much smoother next year. 
Renovations to the main entrance at Gate 34, also known as the Kirby Puckett Gate on Target Plaza, will start soon for a new look by the start of next season.
The Minnesota Ballpark Authority says the changes will bring more roaming space for fans to that area and a more efficient entry system into the ballpark. Plans also include putting down some turf inside the gate entrance. 
"I think it's gonna be a significant enhancement," said Gary Glawe, senior director of facilities for the Minnesota Twins. "It's going to be fun. We're going to add 5,800 square feet of turf area for kids and adults that want to act like kids to play yard games and run around on and it'll be a more interactive space for us."
They expect it to be finished by Opening Day next year.
The Twins will pay for the entire cost of the changes.