Trump: 'SPYGATE' may be among biggest scandals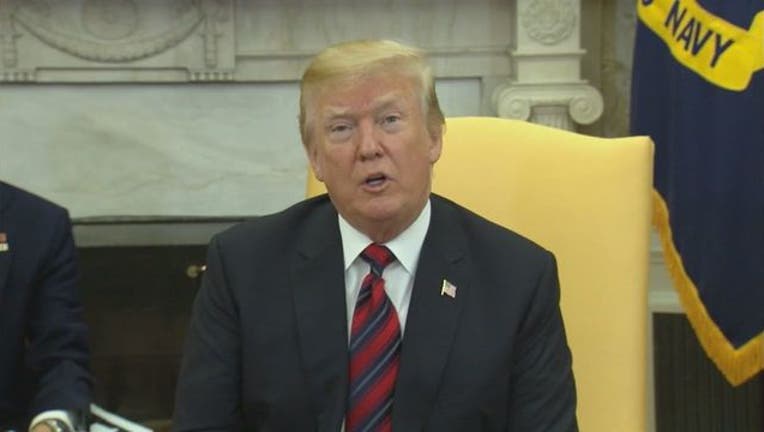 article
WASHINGTON - (AP) -- President Donald Trump is tweeting about the "Criminal Deep State" and says its efforts to undermine him have backfired.
He's referring to the FBI's reliance on an outside informant to determine whether Trump's campaign aides were working with Russia ahead of the 2016 election. He tweeted Wednesday: "SPYGATE could be one of the biggest political scandals in history!"
Trump and his GOP supporters in Congress are now demanding information on that informant, suggesting it's proof that the Obama administration was trying to spy on his campaign.
Trump also tweeted: "Look how things have turned around on the Criminal Deep State. They go after Phony Collusion with Russia, a made up Scam, and end up getting caught in a major SPY scandal the likes of which this country may never have seen before! What goes around, comes around!"
© 2018 The Associated Press. All rights reserved. This material may not be published, broadcast, rewritten or redistributed.