'The Truffle Table': Shake Shack offering fine dining to promote new menu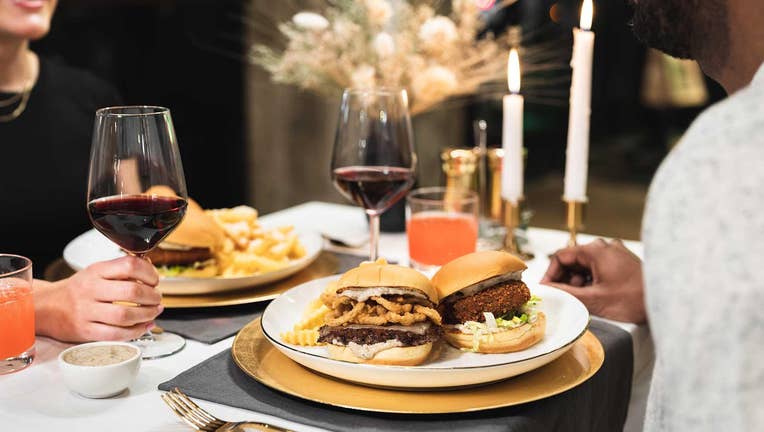 article
Just weeks after Shake Shack launched its fancy new white truffle menu, the burger chain is adding white tablecloths to the mix.
Shake Shack is celebrating its latest truffle offerings with "The Truffle Table," a fine-dining experience coming to 10 select locations.
The New York City-based burger chain teamed up again with specialty importer Regalis Foods, which works with Michelin-starred restaurants, to launch the luxury food item.
White truffles are extremely rare, according to Shake Shack, and only grow in limited climates off the roots of specific trees. They can't be cultivated.
READ MORE: Shake Shack is bringing truffles back to the menu
They're nearly four times more expensive than black truffles, which Shake Shack featured for its last truffle-themed menu.
The Truffle Table Menu
For $20 per person plus tax, diners will get a prix fix tasting menu that includes:
A table for two with fine china, white tablecloths and more
A White Truffle Burger
A White Truffle 'Shroom Burger
Parmesan Fries with White Truffle Sauce
Unlimited Shack canned wine by Gotham Winery
A Shake of your choosing
Unlimited beverage of choice
A bottle of Regalis truffle oil and a chocolate truffle from Thierry Atlan
Where to find The Truffle Table experience
The Truffle Table takes place from Feb. 27 — March 2, but reservations are open now. Participating locations include:
West Village, New York
Wilshire Blvd, Santa Monica
West Loop, Chicago
Newbury Street, Boston
Piedmont Park, Atlanta
Brickell, Miami
Domain, Austin
Rice Village, Houston
Dupont Circle, Washington D.C.
Midtown Village, Philadelphia
Click here for more information.
FOX's Megan Ziegler contributed to this report.