Boy, 5, killed in crash on icy Highway 10 in Ramsey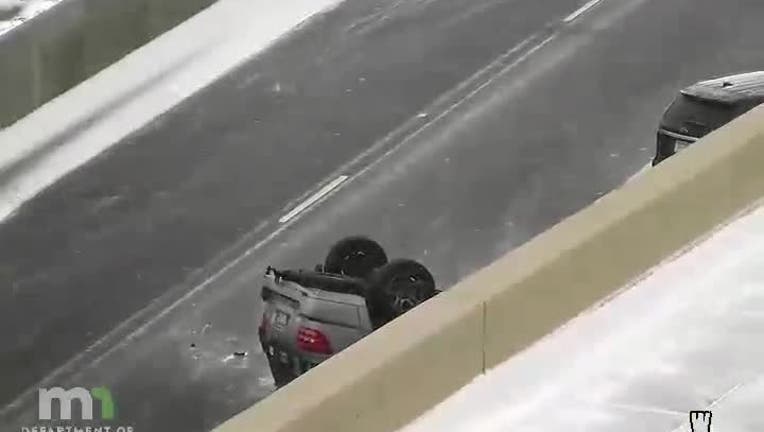 article
RAMSEY, Minn. (FOX 9) - A fatal crash that killed a 5-year-old boy and hurt two other people Thursday evening shut down westbound traffic on Highway 10 in Ramsey, Minnesota, for a few hours. 
Troopers responded around 7 p.m. for the crash on Highway 10 at Armstrong Boulevard. The Minnesota State Patrol report states a 32-year-old woman was driving westbound on Highway 10 when she lost control of the car on the slippery road, ran off the road, struck a cement wall, and rolled over onto its roof in the right lane. 
A 5-year-old boy, identified as Elijah Reardon, of Becker, was killed. A 4-year-old boy from Becker suffered life-threatening injuries and the driver suffered non-life-threatening injuries, the State Patrol report said. Everyone in the car was wearing seatbelts.
Road conditions at the time of the crash were icy and covered with snow.  
As of 9 p.m. Thursday, traffic was being diverted to an off-ramp but motorists were being allowed to re-enter via the exit ramp.