Here are the best things to get at Trader Joe's in 2023, according to customers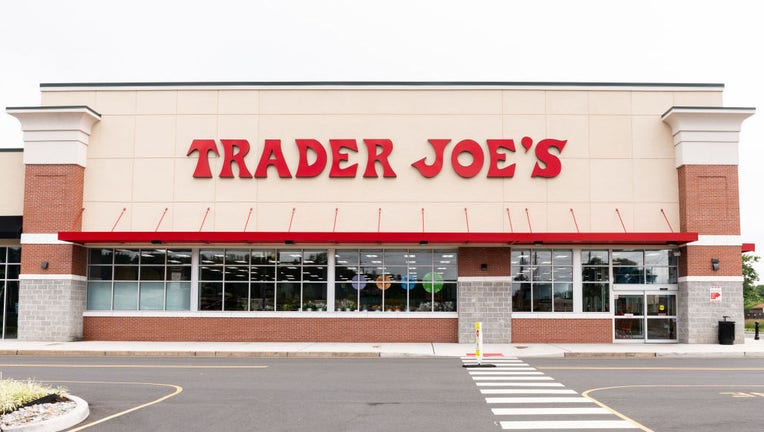 article
The customers at Trader Joe's have spoken, revealing their most-loved products at the grocery chain — and it's not the Mandarin Orange Chicken.
For the 14th year, Trader Joe's released its Customer Choice Awards, asking shoppers to pick their favorite items across nine different categories: overall, beverage, cheese, entree, household, produce, snack, sweet/dessert, and vegan/vegetarian.
But in a twist this year, the California-based grocery chain retired five products that have won multiple times over the last 13 years "to make room for some other products to shine." This includes the Mandarin Orange Chicken, which earned Favorite Overall and Best Entrée multiple years in a row, as well as Dark Chocolate Peanut Butter Cups, Peanut Butter Filled Pretzel Nuggets, Unexpected Cheddar, and Soy Chorizo.
To find out which foods are top-notch, Trader Joe's posed the question, "If you were to spend the rest of your life on a deserted island, which nine Trader Joe's products would you take with you?" 
More than 18,000 people responded, and here's what came out on top:
No. 1 beverage: Sparkling Honeycrisp Apple Juice (seasonal)
Runners-up:
Triple Ginger Brew (seasonal)
Sparkling Peach Black Tea with Peach Juice
Sparkling Cranberry & Ginger Beverage (seasonal)
Non-Dairy Brown Sugar Oat Creamer
Runners-up:
Syrah Soaked Toscano
Baked Lemon Ricotta (seasonal)
Blueberry & Vanilla Chèvre
Brie (various)
No. 1 entree: Butter Chicken with Basmati Rice ($4.49)
Runners-up:
Chicken Tikka Masala
Kung Pao Chicken
Butternut Squash Mac & Cheese (seasonal)
BBQ Teriyaki Chicken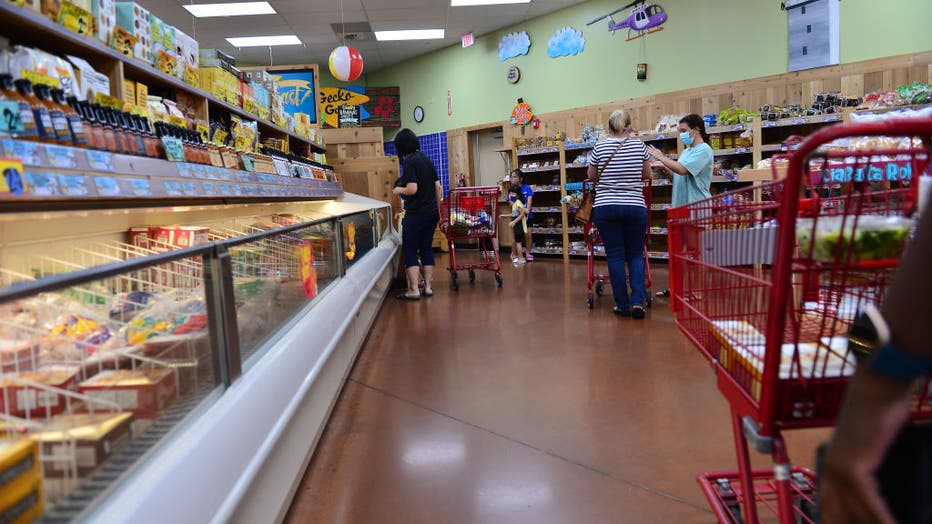 FILE - Customers shop at a Trader Joe's store on July 16, 2020, in Pembroke Pines, Florida. (Photo by Johnny Louis/Getty Images)
No. 1 household: Scented candles
Runners-up:
Daily Facial Sunscreen
Ultra-Moisturizing Hand Cream
Tea Tree Tingle Shampoo & Conditioner
TShea Butter & Coconut Oil Hair Mask
Runners-up:
Teeny Tiny Avocados
Honeycrisp Apples
Brussels Sprouts
Organic Carrots of Many Colors
Runners-up:
Organic Elote Corn Chip Dippers
Organic Corn Chip Dippers
World's Puffiest White Cheddar Corn Puffs
Crunchy Curls
Runners-up:
Danish Kringle (various)
Sublime Ice Cream Sandwiches
Chocolate Lava Cakes
Brookie
Runners-up:
Vegetable Fried Rice
Beefless Bulgogi
Palak Paneer
Cauliflower Gnocchi
Runners-up:
TJ's Hashbrowns
Steamed Chicken Soup Dumplings
Everything but the Bagel Sesame Seasoning Blend
4 Chocolate Croissants
RELATED: Mini is big: General Mills offers new breakfast bundle after success of mini cereals release
This story was reported from Cincinnati.