Tony Dungy returns to his alma mater, will attend Gopher game for first time in decades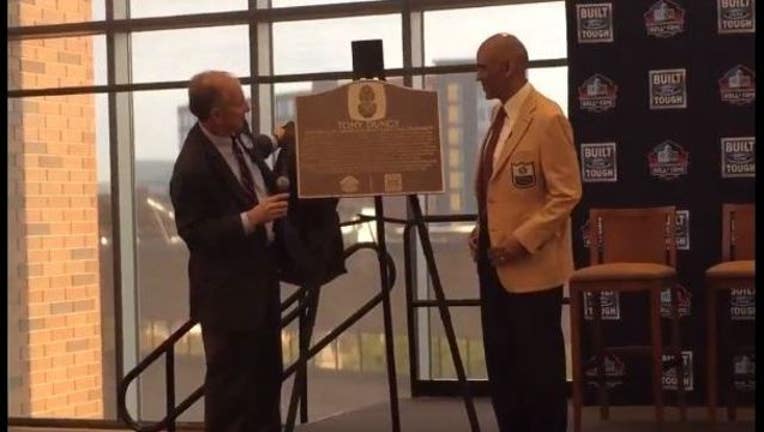 MINNEAPOLIS, Minn. (KMSP) - Football Hall of Famer Tony Dungy returned to his alma mater to present it with a special honor Friday.
The former Gopher football star was back on campus to present a plaque as part of the Hometown Hall of Famer program.
Dungy talked a lot tonight about what playing for the Gophers meant to him in what was a very special night for Dungy and the University of Minnesota.
The Pro Football Hall of Fame has a program called Hometown Hall of Famer which is a national program honoring the hometown roots of those who have been enshrined in Canton.
Friday evening, Dungy presented this commemorative plaque to the university which the school plans to put on permanent display.
The University of Minnesota is now the 121st school to become an official school of the Pro Football Hall of Fame.
Dungy attended and played football at the University of Minnesota from 1973 to 1976.
He went on to play in the NFL, winning the Super Bowl as a player with the Pittsburgh Steelers and eventually became the Head Coach of the Tampa Bay Buccaneers and the Indianapolis Colts. Along the way, he became the first African American head coach to win a Super Bowl, doing so with the Colts.
Fox 9 asked Dungy what he hopes the students will think of as they walk past his plaque and he says he hopes students will see it as a symbol of what happens when committing themselves to greatness.
Dungy plans to attend tomorrow's game between Minnesota and Miami of Ohio which will be his first Gopher game in decades.