Timeline: Three years, three sheriffs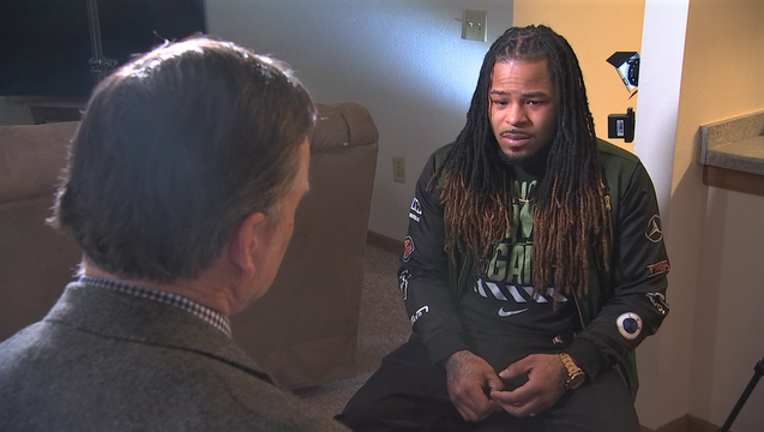 ST. PAUL, Minn. (FOX 9) - One of the most difficult aspects to understand about the Ramsey County Jail use of force case is why it took so long to resolve. Travis Vandewiele will resign February 28, nearly three years after the use of force incident in the Ramsey County Jail on April 13, 2016.  
"That is just insane," said Seth Stoughton, a professor at the University of South Carolina School of Law.  
Stoughton said law enforcement agencies often allow criminal proceedings to finish before conducting internal investigations. He believes that results in unreasonable delays that impact the integrity of a law enforcement agency. 
"Allowing someone to be on administrative leave for two years shows the agency is not taking seriously its obligation to the public or its obligation to the employee to deal responsibly with that officer," said Stoughton. 
What follows is a timeline of events.
APRIL 13, 2016 — Terrell Wilson is arrested at the Wild Onion on Grand Avenue. His arrival at the Ramsey County Jail, and the struggle that ensues with Corrections Officer Travis Vandewiele, is captured on video. 
APRIL 14, 2016 — Terrell Wilson is charged with two counts of theft from person, a felony. The charges are filed under Wilson's alias, Terrell Johnson.  
APRIL 16, 2016 — Vandewiele is placed on a 10-day leave of absence by Sheriff Matt Bostrom. 
DECEMBER 6, 2016 — Sheriff Matt Bostrom announces his resignation. He goes to work for a law enforcement think tank at the University of Oxford, England. 
JANUARY 10, 2017 — The Ramsey County Board of Supervisors appoints St. Paul Police Cmdr. Jack Serier to be Ramsey County Sheriff.  
JANUARY 25, 2017 — Washington County Attorney's Office declines to file felony charges.  
FEBRUARY 8, 2017 — Vandewiele is placed on a leave of absence that will extend to his resignation two years later, on February 28, 2019. He will collect more than $121,555 during that period.  
FEBRUARY 17, 2017 — Vandewiele is charged with two counts of fifth-degree assault, a misdemeanor.  
JANUARY 16, 2018 — Vandewiele accepts a plea bargain and agrees to plead guilty to one count of disorderly conduct, a misdemeanor. He pays a $150 fine. 
NOVEMBER 6, 2018 — Former Sheriff Bob Fletcher defeats Jack Serier to become Sheriff-elect.
JANUARY 8, 2019 — Bob Fletcher is sworn in as Ramsey County Sheriff.  
JANUARY 29, 2019 — A Veterans Preference Hearing is scheduled for this day that will allow Vandewiele to grieve his termination. Vandewiele is a former Marine. The hearing is canceled as the parties negotiate a settlement agreement. 
FEBRUARY 21, 2019 — Ramsey County and Travis Vandewiele sign a settlement agreement arising from the April 13, 2016 episode in the Ramsey County Jail.  The agreement allows Vandewiele to resign from the Ramsey County Sheriff's Office without any sustained discipline. Both sides agree not to hold the other liable. He collects an additional $9,629 in sick and vacation pay.  
FEBRUARY 28, 2019 — Vandewiele's resignation is effective on this date.