Tennessee student found safe, teacher arrested in California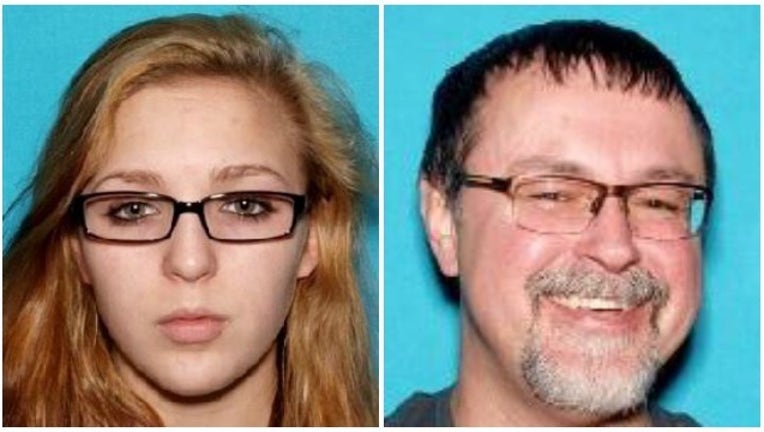 article
NASHVILLE, Tenn. (AP) - A 15-year-old Tennessee girl was rescued near a cabin in a remote part of northern California on Thursday, more than a month after her 50-year-old teacher kidnapped her and set off a nationwide manhunt, authorities said.
Health sciences teacher Tad Cummins surrendered to sheriff's deputies without incident in Cecilville, California, hours after they had set up surveillance on his vehicle in the area, the Tennessee Bureau of Investigation said. The girl was apparently healthy and unharmed, and authorities said their main concern was her emotional and mental state.
"We couldn't be happier to tell you she will soon be on her way back home to Tennessee," Tennessee Bureau of Investigation Director Mark Gwyn said.
Cummins faces state charges of aggravated kidnapping and sexual contact with a minor as well as a federal charge of taking a minor across state lines to have sex. If convicted of the federal charge, he faces at least 10 years in prison, acting U.S. Attorney Jack Smith said.
Authorities declined to answer a question on whether the girl went willingly, saying it didn't matter.
Authorities received a tip late Wednesday night that the pair may have taken up residence in the woods in Siskiyou County, perhaps for more than a week, bureau spokesman Josh DeVine said. The remote, mountainous area has limited cellphone service and the terrain is difficult to traverse. Snow was still on the ground in some places.
Authorities had earlier said the arrest happened at a commune but later clarified that it occurred in a very remote area and that they were still collecting evidence.
The pair's disappearance March 13 came after Cummins was investigated by the school system when another student reported seeing the then-married teacher kiss the girl at the Culleoka Unit School. Culleoka is a community about 60 miles (100 kilometers) south of Nashville near the Alabama state line.
"We're so happy that California police worked quickly and were able to find them and get her safe," one of the girl's sisters told The Tennessean.
"I believe the FBI are going to make sure she's healthy before she comes home," she said. "We'll make sure she'll get what therapy she needs and that she's safe, that she knows she's safe."
The Associated Press is not naming the girl or her family members because she is an alleged victim of a sex crime.
Court papers filed recently in the girl's disappearance said she was afraid of the teacher and thought she would face repercussions at school if she resisted him.
A lawyer for the girl's family has said the teacher was allowed to continue working at the school for two weeks after he was reported kissing the girl. Attorney Jason Whatley has said the school system must have not believed the student's report.
The school's investigative files provided to The Associated Press by the attorney show that both Cummins and the girl denied kissing. The teacher, however, acknowledged that the girl was "a really good friend and she does leave her other classes to come see him when she needs someone to calm her down," according to a school report dated Jan. 30.
The report recommended that the girl be taken out of Cummins' class and that he be reprimanded to uphold his professional responsibility. The report also recommended that the administration monitor Cummins' classroom to make sure students weren't there when they weren't supposed to be.
The teacher would later be reprimanded on Feb. 3 by school principal Penny Love after the girl was seen in Cummins' classroom for a little more than half an hour that day. In her letter, Love said the girl being in his classroom was a violation of the principal's order to him.
The school system didn't suspend Cummins until Feb. 6. He was fired about a month later - a day after the Tennessee Bureau of Investigation issued an Amber Alert about the teen.
The Tennessee Bureau of Investigation said it worked tirelessly for the past five weeks, looking into more than 1,500 leads from all 50 states.
Two days after the girl disappeared, surveillance images from a Walmart in Oklahoma City showed Cummins and the girl purchasing food items in the store with cash. The images showed Cummins had altered his hair to appear darker and the girl's hair may have changed to red.
The teacher's wife of 31 years has filed for divorce. Court records show that Jill Cummins sued her then-missing husband on the grounds of irreconcilable differences and inappropriate marital conduct. The wife, who works for the Maury County school system, said she had not seen her husband since March 13. The couple has two children together.