Teenager charged in killing of 15-year-old boy in Minneapolis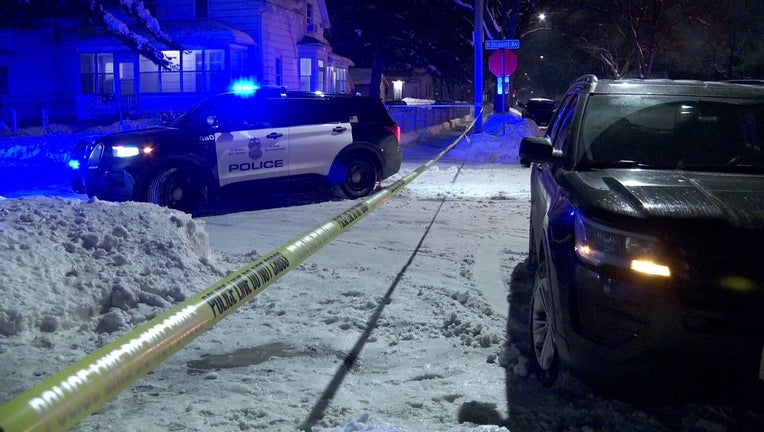 article
MINNEAPOLIS (FOX 9) - A Brooklyn Park teenager faces charges in the killing of a 15-year-old boy who was shot to death in a stolen Kia earlier in the month. 
Prosecutors charged Shawn Kellin Goodloe, 19, in Hennepin County Court with second-degree felony murder and second-degree murder with intent.
According to charging documents, on Jan. 13, Minneapolis police officers responded to the area of Dupont Avenue North and Dowling Avenue North around 6:30 p.m. for a ShotSpotter alert of 14 gunshots detected in the area.
Shortly after the gunfire, a red Kia in the area crashed into a snowbank. Officers approached the car and saw an unconscious 15-year-old boy slumped over in the driver's seat, charges say. The teen had multiple gunshot wounds, and authorities attempted life-saving measures. He was pronounced dead at the scene. 
Authorities examined the Kia and said it appeared that multiple shots were fired at the car from behind. There were "several defects" in the front seat and front window. Police found cartridge casings near where the ShotSpotter had alerted, charges said.
Police spoke with a witness at the scene who said a van was chasing the Kia with a man hanging out the back window. Investigators learned the vehicles were at the same gas station around 6:20 p.m., and the van followed the Kia as it pulled out of the parking lot.
Investigators spoke with other departments and learned the van was seen at a park two blocks from the gas station earlier in the day. According to the charges, surveillance video showed the driver with four other people entering the van. Investigators ran the registration and found the van belonged to a relative of Goodloe. 
The 19-year-old was arrested and allegedly told authorities he was driving the van during the shooting. Goodloe claimed he was at the gas station on Fremont Avenue North when someone in the van told him to follow the Kia, and he did, according to the charges.  
Goodloe is currently being held at the Hennepin County Jail. He's scheduled to make his first court appearance Friday afternoon.