North Minneapolis shooting, crash leaves teen dead Friday night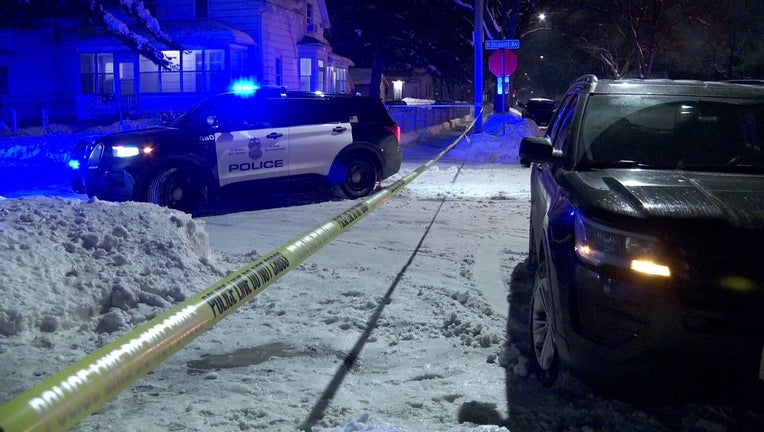 article
MINNEAPOLIS (FOX 9) - Police say a teenager died from a shooting in North Minneapolis on Friday night. 
Minneapolis Police officers responded to the report of a crash on the 4000 block of Dupont Avenue North around 6:30 p.m. Shortly after, the call was updated to include that someone had been shot. 
At the scene, officers found a red Kia in a snowbank with a teenage boy in the driver's seat suffering from life-threatening gunshot wounds. The Kia that was involved in the crash was reported as stolen earlier that day, according to Minneapolis Police Chief Brian O'Hara.
First responders attempted lifesaving measures, but the teenager was pronounced dead at the scene. Minneapolis police did not say how old the teenager was. The medical examiner will release the teen's identity and the cause and nature of his death. 
Two additional teens allegedly fled from the scene but returned shortly after to talk with police, according to O'Hara. Police said on Friday the teens were currently in custody but have not yet been arrested.
According to police, Shotspotter reported around 14 shots near the 3800 block of Dupont Ave North about six minutes before the crash. Police believe the two incidents are connected. The shooting remains under investigation, and police have not reported any arrests. 
"This speaks to an absolute crisis we are experiencing in this city and country," said O'Hara during a press conference at the scene, referencing the rise in theft of Kia vehicles. "A lot of times when we arrest these juveniles it's simply a revolving door. We make arrests, they are not held, but are released oftentimes to parents who need help taking care of them without adequate support."
According to O'Hara, Kia and Hyundai vehicles were involved in at least five homicides, dozens of gun violence incidents and robberies, and more than 200 hit-and-run incidents in the city of Minneapolis last year.