Taylor Swift scared 'Exorcist' sequel producer into moving horror film release date
Horror producer Jason Blum may be ready to take on demons, but he feels he is no match for Taylor Swift. 
The film veteran and founder of Blumhouse, who has produced hits like "Insidious" and "The Purge," said he made the decision to move the release of his latest film "Exorcist: Believer" up from Friday, Oct. 13 – a coveted date for a scary movie – after the "Cruel Summer" singer announced in August that the concert film of her "Eras" tour would open that day. 
"We had this amazing Friday the 13th in October, which is the single best day to release a scary movie," he told Entertainment Tonight. "Obviously, we moved off that and we bowed our head to Taylor Swift," Blum said of the new "Exorcist: Believer" Oct. 6 release date. "It was too risky to see if 'Exorswift' was going to take or not. People will still have the 'Exorswift' opportunity, so maybe we got to have our cake and eat it too."
LITTLE BIG TOWN EXPLAINS TAYLOR SWIFT'S 'CULT-LIKE' FANDOM: 'WE'VE BEEN SWIFTIES FOR A LONG TIME'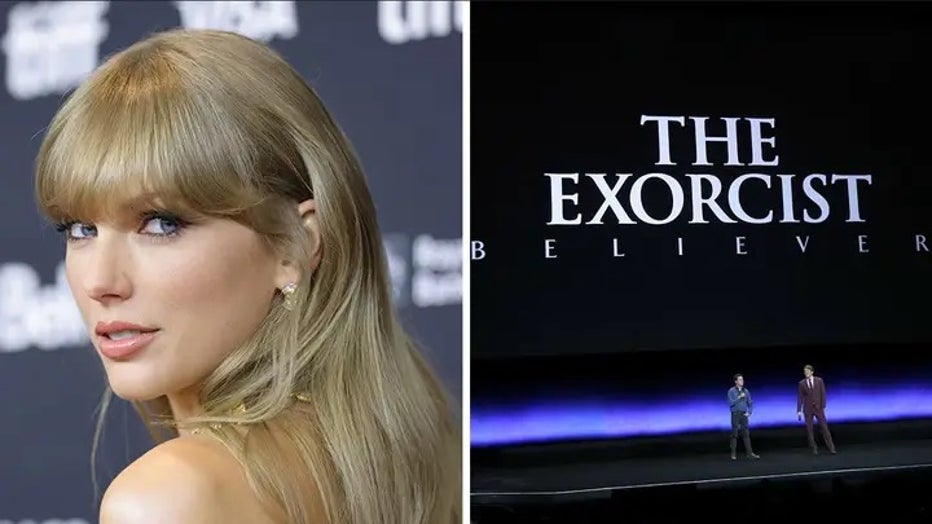 When the "Style" singer made the surprise announcement in August that "Taylor Swift: The Eras Tour" would premiere in theaters on Oct. 13, Blum immediately suggested a "Barbieheimer" – seeing both "Barbie" and "Oppenheimer" – type of theatergoing experience with "Exorswift" on his social media, but he quickly decided he didn't want to compete against the musical icon in his opening weekend.
CLICK HERE TO READ MORE ON FOX BUSINESS
"Look what you made me do," he joked on Twitter at the time, adding the hashtag #TaylorWins." 
"The one thing that scares me to death is Taylor Swift!" he jokingly told ET. 
Swift's "Eras" tour has become a cultural phenomenon that not only sold out shows over the last year, but crashed Ticketmaster last year because of excessive demand for tickets.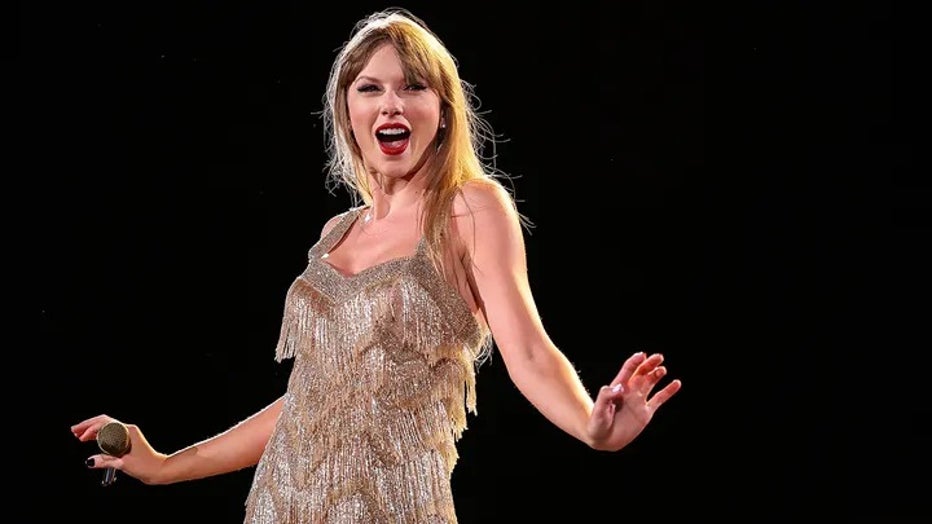 Taylor Swift's "Eras" concert tour film premieres in theaters on Oct. 13. (Hector Vivas/TAS23/Getty Images for TAS Rights Management / Getty Images)
"The Exorcist: Believer," which hits theaters 50 years after the original shocked moviegoing audiences in 1973, follows two young girls who start exhibiting strange behavior similar to Regan MacNeil, played by Linda Blair, during her demonic possession.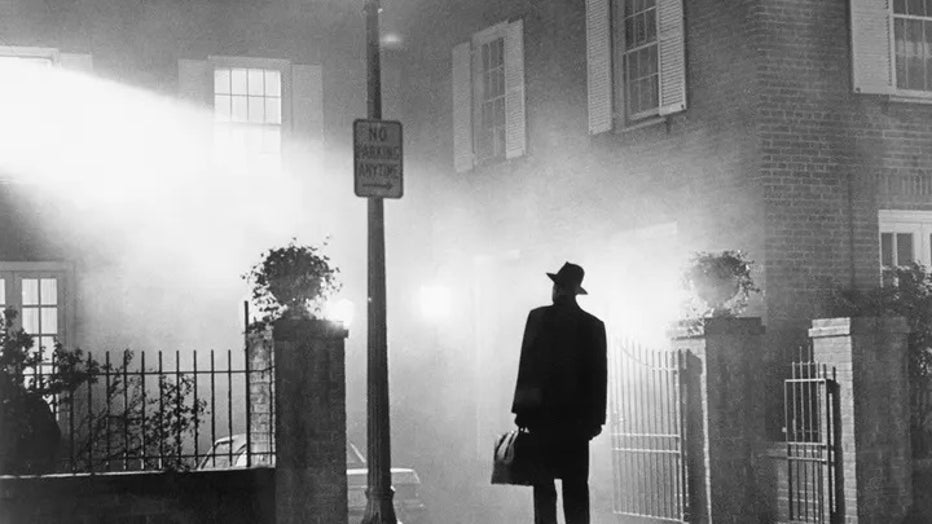 "The Exorcist: Believer" comes out 50 years after the original "Exorcist." (Getty / Getty Images)
Ellen Burstyn, who played Regan's mother in the original, is returning to the franchise in "Believer" for the first time. 
LINK: Get updates and more on this story at foxbusiness.com.