Taco Bell unveils 'Big A**' Mexican Pizza for Super Bowl, with a catch
Taco Bell is going big for Super Bowl Sunday by unveiling a massive Mexican Pizza to fans. 
The only problem is that the "Big A**" Mexican Pizza will only be available to rewards members in Glendale, Arizona on Feb. 12. 
Road trip anyone? 
The shareable Mexican Pizza is four times larger than a regular Mexican Pizza, according to Taco Bell. 
It's "loaded with layers of beans, seasoned beef, signature tomato sauce and a melted three cheese blend between its three extra large crispy tortilla shells."
"At Taco Bell, the only brand we're trying to top is ourselves. The return of the Mexican Pizza in 2022 was a massive success driven by our fans which is why we wanted to innovate on what they loved most and show up with an unexpected innovation that no one ever saw coming," said Global Chief Brand Officer Sean Tresvant in a press release.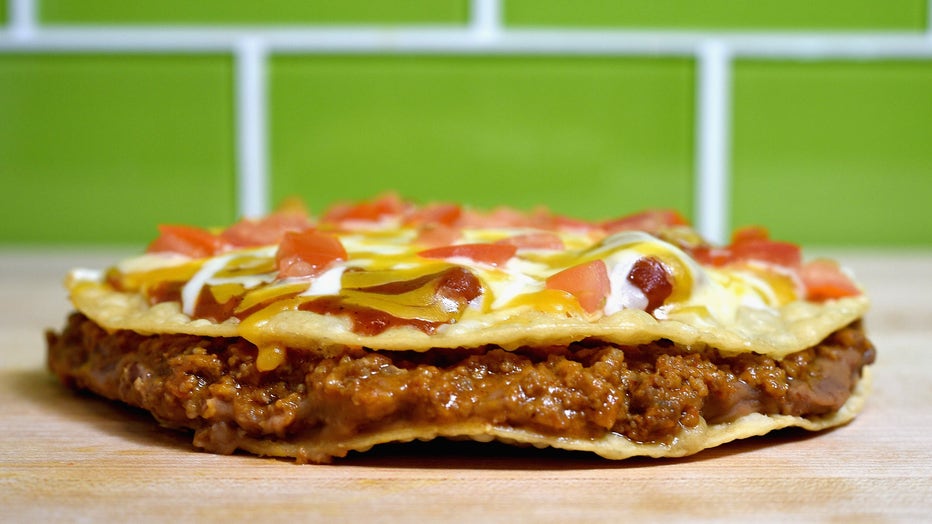 IRVINE, CA - SEPTEMBER 12: Taco Bell's Mexican Pizza remains a popular item and menu staple. (Photo by Joshua Blanchard/Getty Images for Taco Bell)
While this massive item might not be available nationwide, it could be a good excuse for fans to tailgate State Farm Stadium for anyone willing to make the trek. 
Luckily for Taco Bell fans across the nation, while they may not be able to order a huge Mexican Pizza, they can totally score a free regular-sized Mexican Pizza with a $20 minimum Taco Bell Delivery in-app order. 
So if people in another part of the country order enough Mexican Pizzas, they may still be able to replicate the size and glory of the "Big A**" Mexican Pizza.