Syrian Americans in Minnesota worry for loved ones after earthquake
(FOX 9) - It has been nearly 20 years since Rihab Naheel has lived in Syria, but the images of devastation coming out of her native country are enough to break her heart.
"I think I'm still in shock like everyone else. I feel devastated. I feel sad. I'm worried and I'm just trying to make sense of all of it," said Naheel.
Naheel has lived in Minnesota since 2004, but she still has relatives in Aleppo, which is one of the areas hit the hardest by the recent earthquakes.
Naheel says one of her aunts described living through the unthinkable.
"Yeah, the earthquake woke her up at 4 a.m. and they didn't know what was going on. So they literally just grabbed their kids and ran out on the street under the pouring rain. It was freezing rain and they just watched while the buildings around them collapsed," said Naheel.
Naheel says another aunt in Aleppo couldn't leave her apartment building during the earthquake because of a recent hip replacement.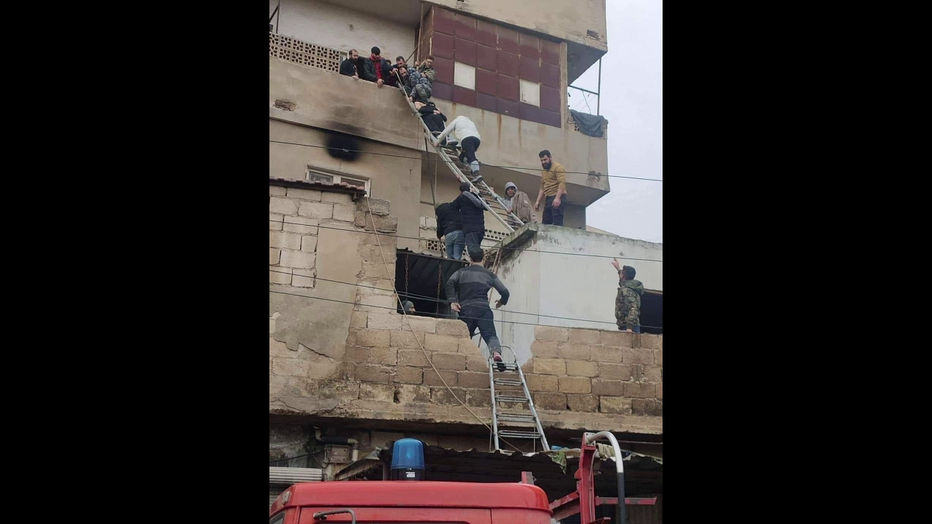 "So she literally went to the bathroom and she was saying her last prayers. She thought that she was going to die. She was ready to die," said Naheel.
Naheel also says her cousin's apartment no longer has a roof and her relatives tell her the city is in chaos, not just from the earthquake, but from freezing weather, crumbling infrastructure and a cholera outbreak, after a decade of civil war.
"The men, they are volunteering and try to help the rescue teams just to find some people still that are under the rubble. So it's just all survival right now. Everybody is in shock," said Naheel.
Naheel worries humanitarian aid will take longer to get to Syria than Turkey because of international sanctions against the current regime, but she hopes politicians can overlook that and just help the people in need.
"When will this ever end? When will this sad story ever end," said Naheel.
Naheel says if Minnesotans want to help the people of Syria, they can donate to the Syrian American Medical Society by clicking here.