Sun Country eliminates first class amid broader changes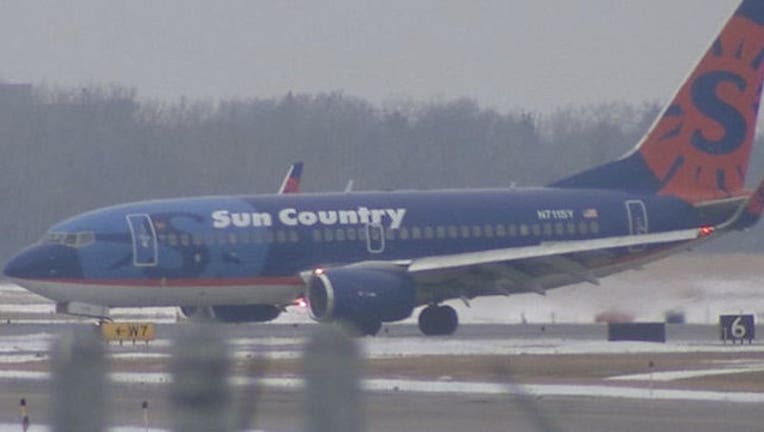 article
EAGAN, Minn. (KMSP) - Sun Country Airlines announced it would be revamping the interior of all its planes Wednesday as a part of a broader rebranding effort, eliminating first-class seats in an effort to provide a better value for its passengers.
In addition, each seat will now be equipped with power outlets and streaming options to electronic devices.
To make up for the loss of first class, the airline is looking to retain "premium seats" near the front of the plane that will have more legroom but no free meal service, though complimentary drinks will likely be retained. 
The changes come on the heels of management changes at the company following its acquisition by New York-based investment firm Apollo Global Management last year. Sun Country also dealt with public backlash earlier this year for stranding passengers in several locations in Mexico due to an historic April snowstorm that ground operations at Minneapolis-St. Paul International Airport to a halt and canceled dozens of the airline's flights. 
Minnesota's "hometown" airline says it plans to keep its headquarters in Eagan following the change in ownership, and despite some expected backlash from Wednesday's announcement Sun Country Chief Executive Officer Jude Bricker said in an email to customers that he believes the airline is making the right decisions for customers. 
"This is a huge undertaking — the largest investment in our passengers' in-flight experience in the history of the company," he wrote. "Please be patient with us as we work through the transition. When we are done, the result will be a great flight at a great price for every passenger."