Stolen sports cards result in charges for Minnetonka man, Justin Jefferson card among them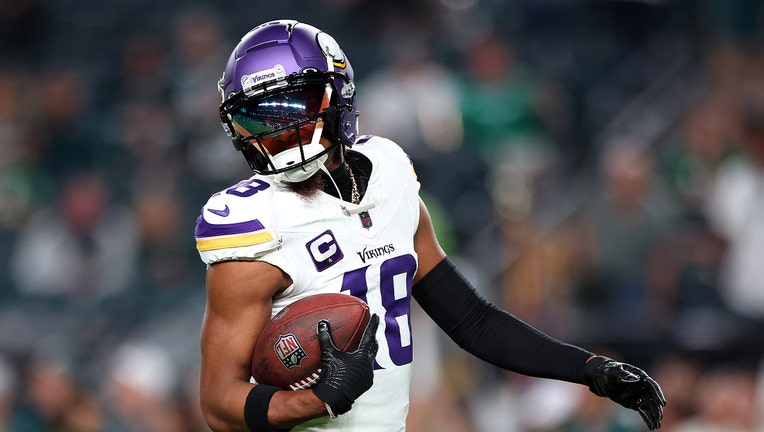 article
BLOOMINGTON, Minn. (FOX 9) - A former employee of Three Stars Sportcards in Bloomington is facing charges after one of its owners discovered he had stolen eight noteworthy cards from the store, according to criminal charges.
Gerrad Brandon Lay, 46, of Minnetonka is charged with one count of theft by swindle after he was allegedly caught stealing the cards of various football players.
According to the criminal complaint, an owner of the store told police he recently terminated Lay after suspecting he had stolen the merchandise.
The cards reported stolen were from players for various teams and positions, including Justin Jefferson, Joe Burrow, Daniel Jones, Cam Akers, Zach Wilson, Tom Brady, Lamar Jackson, and Tua Tagovailoa.
During their investigation, officers learned another store owner, identified as S.C. in the complaint, had purchased eight cards from Lay at their store in Hopkins, as well as at a card collector's event in Bloomington, the complaint states. S.C. had purchased six of the cards from Lay between Oct. 4, 2022, and Feb. 17, 2023, for $3,710. He also bought two other cards from Lay in early 2022. 
S.C. told police he had some of the cards still in his possession, but had resold the Tom Brady card. S.C. reported losses at $3,110.
The stolen cards were identified by serial numbers, charges said.