Stillwater woman spreading awareness after successful fight with cancer
(FOX 9) -
More than 15 years after being diagnosed with colorectal cancer at the age of 46, a Stillwater woman is still thriving.  Today, Anne O'Brien is a changemaker, spreading awareness about the importance of getting screened.
"Your body is an amazing mechanism that throws you signals, and you need to listen to those signals," said Anne O'Brien, 62, in an interview with FOX 9 from her Stillwater home. 
For O'Brien, the warning signs arrived in 2007. A wife and mother of two, she was just 46 years old. 
"I had blood in my stool which I ignored for many months thinking it would go away and then thinking oh it could be something else," said O'Brien. A colonoscopy would reveal something much more serious - stage three rectal cancer.
"A lot of shock because I just kept thinking… cancer never entered my mind," said O'Brien.
What was considered an uncommon diagnosis back then for someone in their 40s is becoming more common today. While the number of colon cancer cases have dropped in the U.S., the American Cancer Society says the rate of diagnosis in younger adults is on the rise. 
"You have to wonder why. Where and why are people at such a younger age becoming more and more diagnosed I can't explain it but the one thing I am very adamant about is the power of getting screened," said O'Brien.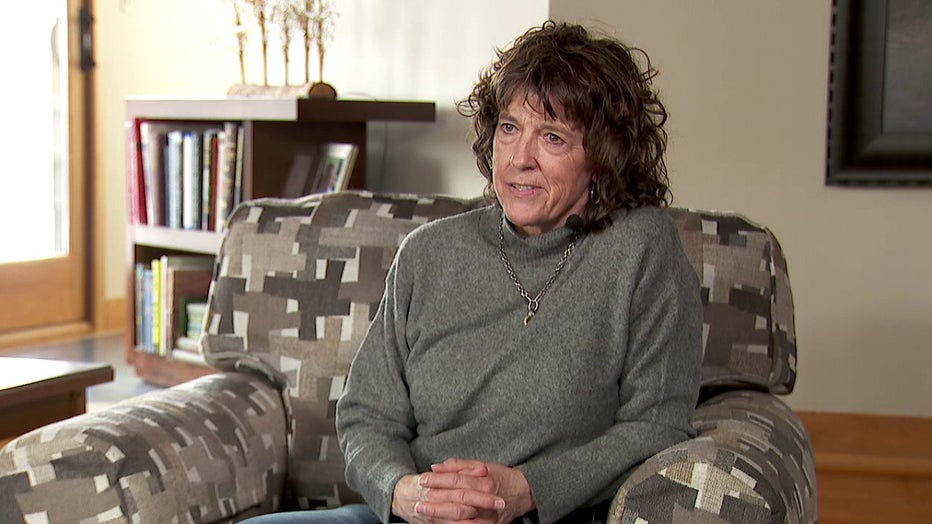 "So really what we've seen in the last past decade is that shift. Get screening done earlier, try and find it earlier with the idea of finding these at an earlier stage," said Dr. Emil Lou, an associate Professor at the University of Minnesota Medical School. 
He says age 45 is the new 50 for getting a colonoscopy. "It's just like any medical test, it's not something that is fun to do but if you think of the end goal, it's preventative medicine," said Dr. Lou. O'Brien said. "You think colonoscopy that's what old people do, well not so much anymore."
A survivor, O'Brien, a longtime Stillwater resident is also an advocate for screening. 
"People have lit up parts of their building blue for us, and then we decorated all of the pots in downtown Stillwater with some blue ribbons," said O'Brien. Working to raise awareness she now has both the cities of Oak Park Heights and Stillwater on board. 
"As we're putting all of these ribbons in and around downtown Stillwater, and I said to that gal that was helping, if one person walks by and sees this and thinks geez, I'm 50 years old and I've never had a colonoscopy…our job is done. It's a success," said O'Brien.
O'Brien had no family history of the disease before being diagnosed. Colorectal cancer is one of the few cancers that can be prevented. 
According to the CDC, one in three eligible Americans is not up-to-date on screening.