State Patrol: Memorial Day weekend crashes leave several injured, 2 dead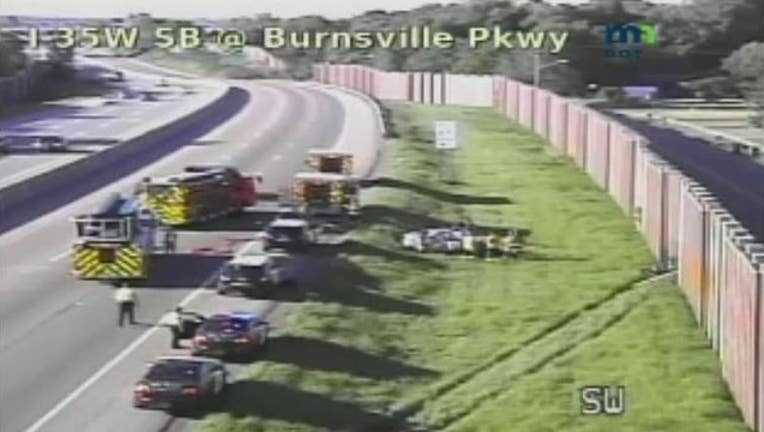 article
(KMSP) - Authorities are reminding drivers to slow down, give space and use their headlights after more than a dozen crashes were reported since the start of Memorial Day weekend, two of them fatal.
According to the Minnesota State Patrol, a young woman died in a rollover crash Saturday on Interstate 35 in Burnsville, and a young man died in a motorcycle crash Friday outside Rochester.
A 72-year-old pedestrian is in life-threatening condition after a crash Friday in Aitkin County.
Another man is in life-threatening condition after a rollover crash in Fridley.
Several people suffered non-life threatening injuries late Saturday night in North Branch when, after striking a deer, they got out of the car and were hit by another vehicle. The Chisago County sheriff's office reports one person was airlifted to a hospital.
Another man hit a deer while driving his motorcycle Saturday in Sherburne County. He suffered non-life threatening injuries.
There were also several crashes involving non-life threatening injuries after drivers rear-ended other cars: one near Brainerd, one in Freeborn County and one in Todd County.